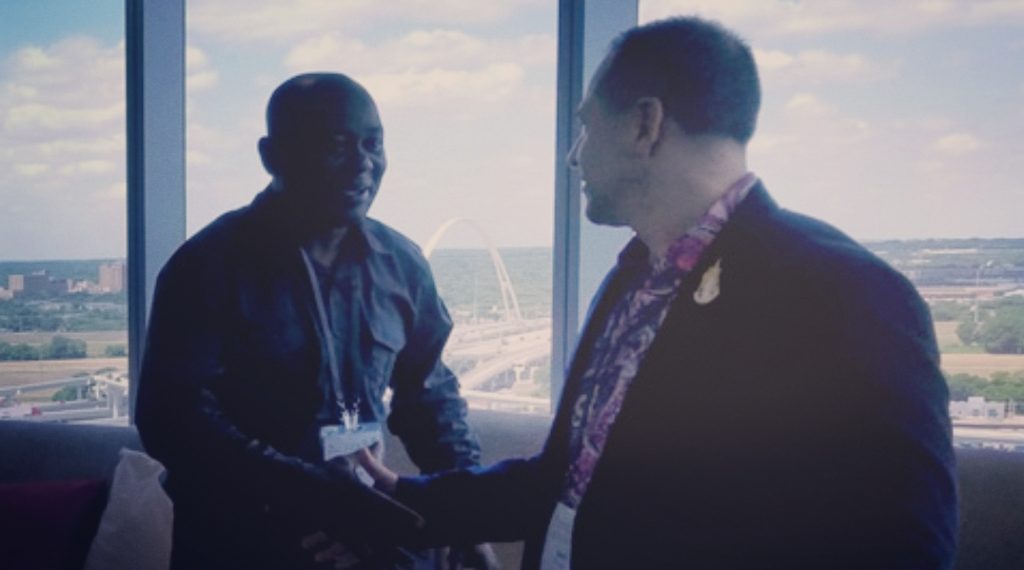 In network marketing, there are some things to remember. Most people today were brought up ingrained with the idea that you "go to school, get a job and retire". So, to even speak to these folks about your product service or opportunity will surely land you a "no" every time if you do not present it to an average person correctly. There is a way to really master the art of prospecting and get a "yes" every time; but, it's all about transitioning their mindset from the J.O.B. status quo to being a business owner and really seeing how network marketing is the way to go. People don't want to listen to anything you have to say if it doesn't benefit them. If they don't trust you or believe you they will not join. So once you build rapport or a relationship then they will feel better in taking the next steps. Sometimes this may mean several exposures until they are fully satisfied in the relationship built. We are so quick to sign anyone up to make a buck only to find out later that they have nothing in common with you and then never hearing from them again. So, just as the relationship building is as important to them to trust you, it is just as big as your needing or wanting to work and partner up with them. Here are some easy steps to master the art of prospecting and getting a "yes" every time.
Compliment or Ask a Question Relatable to Them.

A simple question of "How are you?" will get them asking you the same question back, "How are you?" and your answer is always "FANTASTIC NOW!!" which will get them curious as to why. Where we go wrong is trying to throw up on them about our company or what we are.
Remember, don't make it about you make it about them. Sometimes step 1 isn't necessary and most times you will lead with step 2 with conversation. It's just that a compliment is a great way to break the ice.

People don't remember what you say; they only remember how you make them feel. That's why compliments work great in some situations.

The Conversation – Building Trust and Rapport

Find out about them using the F.O.R.M. approach (Family, Occupation, Recreation, Motivation). Be sincere and genuine about their interests. Relate… listen to what drives them, what they might be interested in that relates to what you can offer with your product, service or opportunity; an offer that supports a solution to their concerns or problems. You may find out during the conversation the direction in which you will lead with – whether they are more a product or service customer or an opportunity prospect. The mistake we make is that we forget to converse and learn about our prospects so we know where to lead them to next so that we're the ones telling them "no" if this isn't for them, not the other way around.

Qualify Them.

Ask questions that would get your prospect engaging with you. Ask them what they do for work. Do they really like what they do or is that just for now? Do they go to school, and if so, what are they going to school for? Are they huge in the community? Do they like to help people?

Find engaging things they already do that relates to what you do. That will get them seeing why this could be great for them. Listen, it is very important to LISTEN! Let them talk about themselves; make them feel good about their experience, and see where their experience can be a hit with your opportunity.

Make the Connection.


"Based on what you just told me… our company is looking for people like you. We have people here with your same experience making big money working from their phone, home, office and wherever really. If you saw a way where you can make some pretty serious money on the side and it didn't interfere with what you're already doing, would that be something you'd be interested in?" Or, how about, "I noticed you are well connected in the community… with that many connections you're a shoe-in for success. Do you ever keep your options open if it means it can make you more money?"

Set Up the Interview.

Remember not to sound desperate like YOU NEED THEM when you need to act like you can't keep up with the people wanting to join you as it is; but also, that you are very selective of the people that join you because you only partner with like-minded individuals who see the vision. Let them know, "I can't promise you anything. But, we can set up an interview and go from there to see if you would be a great match for the company."

Leave Them Wanting More.

Get their contact information and put it directly into your cell phone and then do a quick text to them immediately that it's you and see if they got it. Then, end the conversation with the intent to leave in a hurry. Never give them all the information (we call that "puking all over them.") Dangle the cookie and seem in a hurry or they will trap you and ask questions. Otherwise, you will easily be persuaded to answer them because you want to tell them everything. So act like you're late to your next destination and that you really have to go, and that all their questions will be covered during the interview.
Then the next step would be to call them for that quick interview. The interview is simply to ask questions about their experience in the work place, the kind of money they are looking to generate and the hours that they are available that will lead them to a tool; whether it be your company video, one-on-one presentation, an online presentation through Skype or Zoom, a local event/meeting, phone sizzle line message, etc.
The point of this process and method is to get people to open up and at least look at what you're offering. When you have more people looking, you generate more activity and that activity leads to success and growth.
If you found value in this topic, please like, comment, and share. It helps me provide the best subject matter to assist you with your needs. Thanks!!