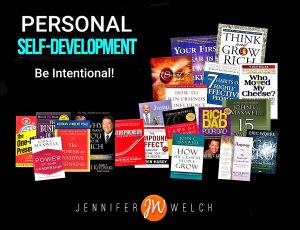 1.

Expands Your Knowledge

Personal development gives you valuable insight and teaches lessons about dealing with all kinds of things that life throws at you.
2.

Eliminates Fear and Doubt

It's a great confidence builder to know that you're not alone. People with similar situations and background, have been where you are. It also gives you mental tools to face fear and win.
3.

Learn From Leaders Who Have Gone Before You

Their material is usually drawn from personal experience and lessons they've learned. These people have achieved success in one form or another. There's no need to reinvent the wheel, just emulate what you learn from them.
4.

It's a Great Source of Motivation

Reading these stories and lessons is very uplifting and helps keep negative thoughts out.
5.

Holds You Accountable Every Day

Making reading personal development part of your daily habit also soaks you in a constant stream of learning and positive thinking.
6.

Provides Unlimited Resources for Marketing

One of the toughest things to figure out in your business is how to market. Most people fall into one of two types: they either don't know where to start, or they churn out tons of ideas that lead nowhere. There are plenty of resources available to give you marketing ideas that work, as well as what to avoid and why.
7.

Reading Stimulates Brain Health

You hear about exercise keeping your body young, regenerating cells, and strengthening muscle and bone. Reading is exercise for the mind.
8.

Creates Better Habits and Disciplines

One thing that I hear from many leaders in development and growth is that daily habits are key; and that creating habits in one area has a positive effect on other areas of your life.
9.

Increases Emotional Intelligence

Your emotional quotient (E.Q.) is your capability to recognize your emotions and those of others. Your success depends on your ability to read other people's signals and react appropriately to them.
10.

Teaches You How to Overcome Obstacles

Not only are the stories you read inspiring, but the people who write on personal development have overcome obstacles. Use these as examples of how to overcome yours.
---
As you can see there are tremendous benefits to making the investment in personal development. Nobody ever regrets spending the time to soak in and absorb learning that produces these benefits that you can use around your entire being and life. Most often we refer to personal development books, but you can also listen to audio books and can even find videos on personal development and personal growth by trusted and leading mentors on YouTube. No matter which way you choose, you need to invest time and attention to improvement. You have to 'be intentional.' Start with a focused goal of ten pages of reading (or ten minutes of listening) a day and build from there. You'll build a daily habit that can help make the rest of your day fall into place almost effortlessly. Then you will reap amazing rewards in your business, personal life, and relationships. Learning is lifelong, so don't ever quit.
If you found value in this topic, please like, comment, and share. It helps me provide the best subject matter to assist you with your needs. Thanks!!