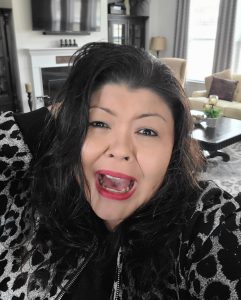 Are you feeling a little stressed? Are you asking yourself "What in the world did I get myself into?" Trust me, you're not alone. We've all been there!! Making the shift into network marketing and being your own boss requires you to think like an entrepreneur, not an employee. Nobody is giving you a deadline and no one else is responsible for your success; it can all feel overwhelming. There are a different set of challenges and acknowledging them and accepting that you have to handle them is half the battle. Here are some of the biggest challenges that a new network marketer faces when first getting started and some things to be aware of so that you can prepare to succeed and become a network marketing rock star.
➤ Besides getting your "why" of course is your understanding of your position in the industry. The bottom line is we're in sales. You have to like people, and if you are to interact with people you have to build a brand of who you are that they can like, trust, and do business with. In this day and age the fancy sales tactics don't work.
➤ Know your plans and where you're going. When you join a business you never want to be just enough. You always want to strive to be the best and move up in the ranks and advance, right?!? Moving up means more money. In network marketing, most think that when you rank up to the top you have arrived. The reality is once you get to the top you're just getting started. That's where the money starts to look good. That's why the urgency to get there quickly is so important; success loves speed. So, know where you are going, that you are serious and here to stay until you get to the top fast.
➤ Know what's expected of you and your intentions. You wouldn't partner up with someone if their desire isn't intentional, right? If they are not a match or intentional and inline to what you are looking for, don't be afraid to turn them away.
➤ When you first sign someone up your goal is to help them become independent from you as quickly as possible, to be self-sufficient. Ask them "How long do you want it to take?" Once you have determined how long they need you to work with them it is up to them to stay plugged in. If you don't see them much or they don't call in often it is a sure sign that they're having a bad day and are not plugged in.
➤ Our job as leaders is to reach up, not down. The main reason you should reach down is to provide tools and training to help them succeed. If you constantly reach down into your organization for any other reason it's because you have no prospects and no activity. So when you call to check up on your people you sound like you're checking on your check. You don't have time to worry about what someone is doing or who isn't working. So, again, be INTENTIONAL!
➤ Know the difference between interest and commitment. Interest is THE STATE OF WANTING TO KNOW OR LEARN ABOUT SOMETHING OR SOMEONE, versus commitment – THE STATE OR QUALITY OF BEING DEDICATED TO A CAUSE, ACTIVITY, ETC. Stop going for the sale and DO NOT FALL IN LOVE WITH POTENTIAL.
➤ You have to invest; don't let anyone fool you. If you are not in a state of constantly investing you are not going to make any money. Money is meant to move.
➤ You have to be willing, coachable and so hungry that you sell out. Create URGENCY. You must be passionate about what you're doing and flexible enough to be able to learn.
➤ Nail down WHO your target is for your product or service. Once you know the person who can benefit from your product or service you can be better prepared and more targeted in finding them.
➤ Do you have a solution to people's problems? Figure out what it is, and then create topics and freebies on that subject that will attract them to you. Using attraction marketing is what's going to lead people to you to keep them engaged and following you permanently.
➤ Get organized – Have a week at glance appointment book and a social media calendar. BE ORGANIZED. Being organized and consistent will pay huge dividends in growing your business. Nothing helps you do that as much as writing it down and sticking with your plan.
➤ Don't be better, be different and unique. THAT'S WHAT STANDS OUT. Take your talents and strengths and use them in your business. When you focus on what you do well and connect that to your business it is easier to be passionate about it and that passion draws people in.
➤ Pick your choice of social media and stick with it. You may be wondering what social media is best. The best one is the one you already use. If you're already on Facebook and established, it is in your best interest to stick with what you know and grow that. The same is true for any other platform. Start with the ones you know and feel comfortable with. People get caught up in trying to expand their social media without really focusing on what's already in front of them and working. Aren't we adding new friends every day? So, why would you want to complicate that by starting over on another format? Once you grow the social you're on then you can expand to others and not feel overwhelmed.
If you found value in this topic, please like, comment, and share. It helps me provide the best subject matter to assist you with your needs. Also, head over to my
Contact
page and fill out the form. I would love to connect with you and keep you up to date on my current training and content to help you grow your business or help you start a business of your own. Thanks!!