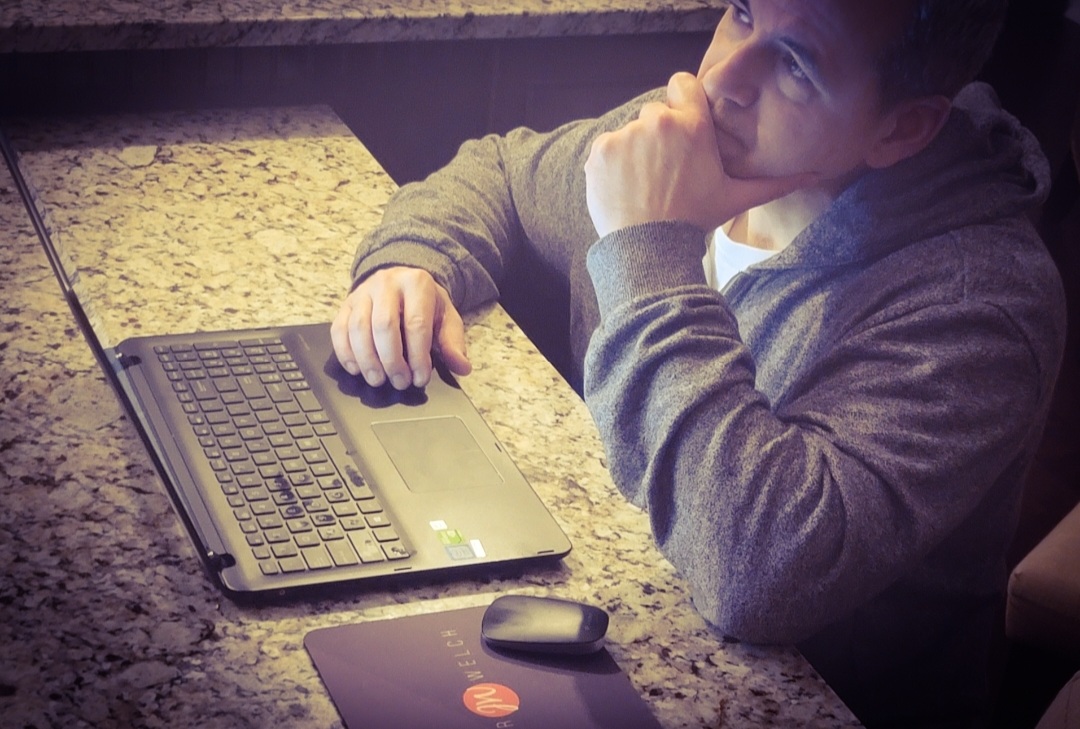 In my recent article How to Ask the Right Questions and Master Your Closing Skills, I shared how to move prospects along in the process of joining you in your business so that you know that they're qualified and ready. If you're having trouble getting that "yes", here are 10 reasons why your prospect is not joining you.
1. Not enough information – or too much
Sometimes we don't provide enough information for our prospects to decide. Alternatively, you may have given them so much information that they can't make a decision because you overwhelmed them. The question would be then, did we in fact give them the kind of information that they are currently looking for, considering their interest level and needs? Maybe you are not providing the right kind of information that gives them a solution to their problem. For example, you only give them the options that YOU think they need. It all boils down to your prospects feeling that they're not being heard or understood and thus are not part of the process. It's so important that you are providing your prospects the right options to make a good buying decision.
It's like having a garage sale; people may pick up a few things here and there ask questions about them, and your job is to provide 100% of the information they need to understand what it is. There's no need to convince them why they must have it; even though your goal is to sell everything out of that garage, but they may be looking for something you don't have. They need to know for themselves why THEY need to have it and let them decide. Let them be inspired by what they see because they went for it, not because you had to convince them but because they know it makes sense. Next time, dangle just enough great information in front of your prospect and leave them thinking about your opportunity. Leave them wanting more so that they can't help but to reach back out to you.
2. Not attracting the right prospect
Your target market is important. We tend to go after anyone, but the hard fact is there is no one-size-fits-all. You might have an awesome product, service, or opportunity but if you are not targeting the perfect prospect, you could be missing the boat. I'm not saying we can't give everyone the same opportunity to win; but be prepared that if you enroll someone who is not meant for your business you will just be spinning your wheels until you realize that they don't see your vision the same way. There is opportunity everywhere, but you want to go after the right people, the prospect who is a match for your business.
3. Not creating a sense of urgency
People want to join people who are going places. Procrastination is a big problem with most people and they need to know that it doesn't have to exist, there is more to life, and they can feel good knowing that when they join you. They should know you will get things done and you can help them with it. Most of us look for that quality! If a person is already aware that they lack motivation or procrastinates in general, why would they want to join someone who is not excited or not motivated? So, by being positive, excited, and having a vibe of urgency about you…that "LET'S DO THIS… LET'S GET IT DONE NOW!" mentality, is enough for them to want to join. People tend to want to belong and have purpose in something. So always create a sense of urgency – with excitement – and let them know you are on the move and that you would love for them to join; but either way you are going to do it with or without them. Trust me, they will be inspired to start because of fear of being left behind or missing out!
4. Over exaggerating and not having an irresistible offer
Look, I get it, you love your product. Don't over exaggerate by making up stories. Yes, be excited and be positive… but don't hype it so much that you over promise your product or opportunity and cannot deliver the results and lose trust. Remember, your goal is to build long lasting relationships. First impressions are a big deal. It's easy early in the relationship to lose that trust if you exaggerate information to make the sale. It becomes overwhelming and evident that you're desperate, and builds fear in our prospects which makes it hard for them to really decide. When you have an unshakeable belief about something, your excitement, testimony and irresistible offer alone is all they need to see and hear. Proof of your everyday lifestyle, your compelling story and what it's done for you is enough to show them what it can do for them, rather than making up a story and not seeing evidence of what you are talking about. You can even go as far as sharing other people's proof of success and stories if you don't have one yet. But at all costs, never lie about your story and success. They will see right through it.
5. Weak posture, not standing from a position of strength
I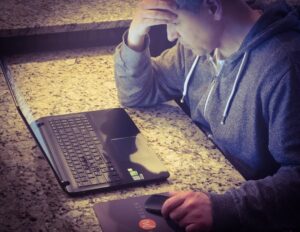 've learned early on that if you have an unshakeable belief in whatever you do, you can become unstoppable. People don't know where you are in your success. They just know you're very excited about something that is so awesome it makes sense and that they need it. Unfortunately, the hard reality is people will not buy or join you if they view you as being at the same level as they are. If you don't offer more than what they already know you will struggle to close them. They need to see you as an expert – not a salesperson – an authority in what you're doing, and value you more than just an equal, but as a mentor or a trusted advisor. Knowledge is key. If that fear continues to present itself, just know that you need to continue to plug into personal development. Being in this industry for over 25 years, I've learned even at the level that I am, that I am constantly learning. You will never arrive at a state of knowing everything. So, I urge you to stay plugged into a good book or audio to keep yourself current, knowledgeable and learn from the mentors who have paved the way so that you can become the leader you are destined to be.
6. Not closing
A simple closing secret will do the trick and that's asking the number one question that works every time, "Is there anything else you need to know right now in order to get started?" Most importantly, you should feel confident about asking the right qualifying questions prior to help lead you to that closing question. Your solution to their problem must be so evident that there's no confusion with your target audience to make that decision, so much so that when you do ask that question, it's a sure win every time. Don't move too quickly on the offer to close. Always have a step-by-step system in place that leads up to that close. Remember, more clarity you have in providing the right solution to their problem will help eliminate confusion, making it easier for you to convey the message and having that sales conversation go in your direction. If it's not clear, they won't buy. Partner to build value and your closing will become easier because it's worth it to them, which in turn will bring you a 100% closing rate on a consistent basis because you made it about them and not about YOU!
7. Not following up
Follow up is key. Most people we talk to may be strangers and just meeting for the very first time, so there is a time threshold on how long we stay in their memory. If you wait too long, they can easily forget about us if we don't keep their needs and excitement in the forefront. Let's face it, we get busy, so it is our responsibility to keep them apprised and informed. I always get the question: "do you call them and follow up or give them a chance to call you because you don't want to come off being pushy?" Times are changing and I find that people have more on their plate than ever before. It is our job to set that appointment to talk because they will not. You brought the opportunity to them and so they will not remember to call you. So, it's always a good practice to set that follow up. Never wait on them. You can even go as far as letting them know that you always want to make yourself available to your clients and that you've just made it a good habit to set up the appointment right away so that you never miss their call. Now, it is important to ask the right questions that get them thinking, because I can promise when they go home, they'll be thinking about it. By following up with them within 24 hours you are still fresh on their mind. If you wait a week, we notice that people tend to put you off. Just know if they are going to join you and are serious about it, they will find a way to join you. No excuses will enter their mind. Persistence and consistency will also solidify that when they do join you that you'll be there for them, which is a key to longevity in your business.
8. You assumed their interest level
We tend to judge people by their body language, tone, and the way they speak to you. It's important to be transparent. Do you remember when you were a child and were meeting friends for the first time? We were so innocent; we didn't care about anything but making friends. There were no stipulations. We accepted them for who they were. But as we got older, we started to put our guard up. We started to learn from one friendship to another how to behave and so when we met a friend, we assumed the same characteristics in them. The reality is maybe they are nothing like the last person we met. So, we must be transparent and not so guarded. Sometimes it's best to listen and learn about them first before we assume their personality or motivation. Find out what makes them tick…get to know them. No matter their actions you don't come to a conclusion about them until they physically tell you their interest level.
Often you can lead folks into a "NO" because what you think about and assume is what will become. So, speak it into existence that you have something amazing that they want. Let your body language and tone shine. Let them be encouraged by your actions. They will sense that, and the direction could lead them to a better outcome in their decision. Just never assume! Never shut the door because you think they are not interested. Let them tell you themselves, otherwise you keep dripping on them until they say "no." Sometimes they want to see your strength and persistence, if you are serious and acting as the leader whom they want to follow, and if you really love your product or services like you say. We are caught up in assuming and being worried about them when we should be concentrating on our personal development, not about having to prove to anyone our worth; that comes without saying. What we should work to prove is that we can be trusted, our word is golden, and we can deliver the goods.
9. Being salesy and your elevator pitch is weak – not genuinely wanting to build a lifelong relationship.
Trust me, people have become very aware and can tell if they are being sold to. Being salesy brings an "all about me" attitude, and you can't build a relationship that way. Trust will never develop, and they will see right through your motives. So, keeping it simple, being yourself and just sharing the info you have is enough to win them over rather than trying to fancy up your sales script. Even going so far as to just being innocent and excited will win you more points, like "Hey, I don't know if you would be interested but I have something that got ME excited; thought I would share." Let them decide and if they don't want it, that is ok. Remember, if you want to get someone's attention it's not necessary to know everything. Don't get me wrong, knowledge is important, but the truth is – just like that saying "ignorance on fire" – if I caught fire and made a big commotion, people from miles away will come watch me burn.
We are naturally nosy people, so it's not necessary to sell anyone but to simply ask if you can share your heart with them genuinely, get their opinion and offer up assistance only to those who want it. Just keep in mind that you must build trust before they'll even consider listening to what you have to offer. So, fancying up with your lingo, sales script etc. is just a waste of time and you'll be spinning your wheels.
10. Accepting their first "no" as the final answer
In fact, it usually means "not right now," and they just need time to think about it. We don't always close people on the spot. It may take several calls or visits before the answer will be a yes. But naturally, any time someone hits us with a "no" we start to shrink in our chair. Our motivation and posture sort of diminish. That bright light starts to become dim…GUYS, WAKE UP! Before you start going through a roller coaster of emotions, just simply ask them questions. Don't just let it go without knowing why. In fact, this is part of our education. This is how we learn the different objections that can help us overcome the ones we will face with the next person. Don't be afraid to ask them questions like: "Okay, if you don't mind me asking, what question or concern did I not cover that's keeping you from getting started with me today?" without being pushy, of course. You are asking so that if they need to go home and think about it some more you can leave them feeling better about how you handled their objections. One thing you don't want is to leave them with the impression that you are incapable and that you don't represent yourself as an authority in what you do. Not everyone will sign on the spot. But a "no" is not always a "NO." With time and education they can eventually be a "YES." When the time is right for them, they will join. You should be too busy to worry about a "no" because you are busy planting the seeds and growing your funnel. If you are too caught up and concerned about the no's it's because you aren't talking to enough people.
Remember, without trust and a solution to their needs, you don't have a prospect. Trying to be an expert on every little detail in your company is not always what they are looking for. What they really want to know is how you handle yourself, your relationship with your team and your customers concerns. When the going gets tough, will you be there for them? They want to know if you will stand by your word, that they are not alone in the business, or that if they buy your product, you are serious about the facts you are sharing. People don't care how much you know until they know how much you care. It all boils down to what's in it for them and why they should join you. As mentioned earlier in this article, partner to build value and your closing will become easier because it's worth it to them, which in turn will bring you a 100% closing rate every time because you made it about them and NOT about YOU!
Take these obstacles to signing up your prospects and put yourself in their shoes to identify why you might not be getting your yesses. Take them to heart and then work to overcome whichever is holding you back. It takes a little time and practice to master, but it's worth the effort to succeed in your business.
---
If you found value in this topic, please like, comment, and share. It helps me provide the best subject matter to assist you with your needs. Also, head over to my
Contact
page and fill out the form. I would love to connect with you and keep you up to date on my current training and content to help you grow your business or help you start a business of your own. Thanks!!