Do you ever get caught up in someone else's moment so much so that for a minute you're living vicariously through them, feeding off of their excitement and that everything you know to be right went completely out the window where you never existed?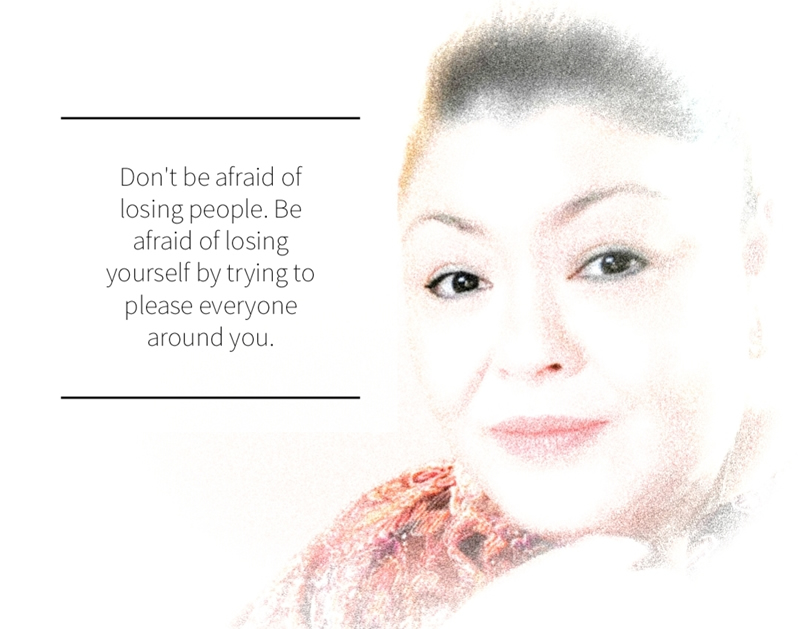 You get so caught up in their emotions – almost hypnotic – that afterwards you're like "what did I just do?" "Why did I make a decision based on what they think?" or what they feel versus what you know to be right and that makes sense to you. Now you're beating yourself up and it's bothering you. Or, how about, you're an expert at what you do but you give them the benefit of the doubt for the sake of being involved and not letting them down that you start questioning your years of knowledge and experience. In reality, if it were a situation or individual that you weren't close to, you would literally correct them or call them out on it for saying the same thing. It's all about aligning yourself with an unshakeable belief.
Whether you made a decision based on their emotions or simply went along with it for the sake of not offending and to keep that sense of belonging, afterwards you end up with this inner war with yourself. Now you're not sitting well with it and you're second guessing "what the hell did I do?" and "I'm going against what I know." You have years of expert experience but you will still go along with someone else's opinion or knowledge for the sake of peace. And now you are worse off than when you started.
In business, this can be a real problem because it creates a contradiction in your teaching. It all boils down to that fact that you are trying to please everyone; but, in the end, it isn't going to make you happy and eventually they won't be either, because you taught them to believe that what they were saying was correct when in fact they are wrong. Now you have to let them down slowly after working them up with excitement; or maybe they are right. They convinced you of their joy that they think you should have; but, it really isn't your cup of tea or YOUR JOY.
If you are going to be an authority on what you know, you have to take the emotional aspect of it out and speak up. Yes, we want to build relationships but being honest must come first. Sharing your feelings of who you are and what you know and then discussing together a good middle ground as to how all this would be a good match is better than just going along with it for the sake of pleasing. Tough love is a big attribute in building a solid relationship… especially with trust, honesty and keeping your word. Going along with things is, in fact, distrustful. Who are you fooling? Just like a lie it can haunt you until you come clean. Everything is going to sound good when you feed off of someone else's excitement and body language. That's why sometimes you have to be careful with some of these 'sales tactic' moves and that you don't come off like that, putting someone else in the same situation. It's unfair to that person and can lead you to worse-off situations and does not solve anything for you, but to be a win to the fancy talker. It is so important that you're not letting other people define what joy and success should look like.
If you don't keep these things in mind, you will always convince yourself it's right instead of taking the facts and facing them with those even if it comes to a debate. You will let it slide because it's so much easier when someone is likeable or you are close to the situation to give them more credit than what they truly deserve.
So remember, it's only when you start defining joy and success for YOURSELF that you truly start feeling it and that your next move and decision was the right one.
If you found value in this topic, please like, comment, and share. It helps me provide the best subject matter to assist you with your needs. Also, head over to my
Contact
page and fill out the form. I would love to connect with you and keep you up to date on my current training and content to help you grow your business or help you start a business of your own. Thanks!!