Below are some reviews and client testimonials from some amazing people: clients, business partners, leaders, and executives from direct sales and small business. More are being added, so please check back regularly. I'd love to add yours next!
---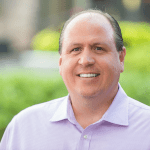 In the many years of knowing Jennifer Welch, I have seen her master the art of true relationship and leadership building. Normally these are two different paths but Jennifer has integrated both into the people she works with. With her husband Scott, Jennifer has made an incredible impact on all of the lives she has touched. Being on the corporate side of the industry, I truly appreciate the attention to detail Jennifer provides in her training program. She has learned how to give hope and inspire drive while giving the "meat" of how to do this business. It's been an incredible experience for me to watch her journey to being a top leader in the industry!
Brent Goodwin
Houston, TX
---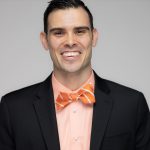 Jennifer and her husband Scott are people who I am grateful to call friends and associates. They understand the power of leadership and are positive influences in people's lives. They understand the power of believing in and genuinely enjoying what one does for a living, and the positive impact it can have on one's business and happiness. Having personally worked in the Customer Support, Technology, and Sales realm of direct selling, I can tell you this couple has a strong a grasp on each of these verticals as any leader I have seen.
Andre Sappingfield
Houston, TX
---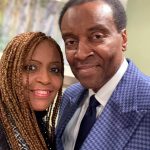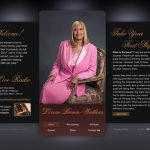 I'm screaming to the rafters that Scott and Jennifer Welch are my favorites, in more ways than one. Jennifer, you brainstormed with me years ago to help me to step into the 21st century with technology, and that I thank you for. You both have been relentless with your commitment to serve others. I want everyone to know even in midst of adversity, illness, etc. because of high integrity, ethics and loyalty to the cause, all projects and jobs were always completed on the completion date. Jennifer and Scott are the only ones who take care of my website, etc. They treat every job like it's their own.
God has given you the gift of great leadership as an honest business woman and together as a couple. We love you immensely and pray for you to continue blazing the trail in this world with the gift and skills that you were blessed with!
Kenny and Lorene Watkins
Cherry Hill, NJ
---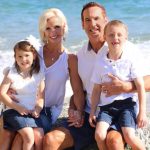 As a career direct seller and team builder, I love being able to weigh in on Scott and Jennifer Welch. I have seen, known and been around countless numbers of successful people in our industry; Scott and Jennifer are unique. First, they are honest people of the utmost integrity. They are trustworthy and they truly love people. Professionally, they are the dream couple to have in a company: smart, involved, always positive, always leading by example, a great work ethic, and goal setters; great examples in every aspect of the business. They truly are the Dream Couple, and we count our blessings daily that we can be on the same team together in business, as well as the overall life journey!
Brad Murray
San Juan Capistrano, CA
---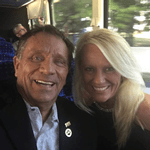 We are truly honored to have the opportunity to work with Jennifer. She has such a passion for helping others win and stand firmly behind lifting others up to success. The unwavering support and training that she offers to her team is absolutely key to so many successes. She has an unmatched dedication to leadership and a commitment to continued growth and success for her whole team. True leadership at its best!
Frank & Lori Jarvis
Providence Village, TX
---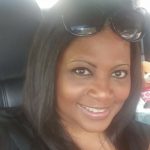 I just want to give a special THANK YOU to my new Business Coach Jennifer Welch for this AMAZING LOGO that she designed for me! OMG I ABSOLUTELY LOVE IT! I have been in business for 8 years and never had a logo until now! It's not that I didn't want one, but part of my issue was trying to figure out what I wanted and more importantly finding the right person to create it!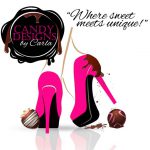 You guys, this woman has a real gift for being able to listen, discern, and help you to make your vision to come to life! I absolutely LOVEEEEE her energy! Her energy definitely matches my energy and I love that! Every single thing that I had concerns about, she had a solution! Furthermore, this woman is such an anointed and beautiful soul and I am so blessed that God sent her to me! Check out my logo! Is this me or what? The icing on the cake is that she created my logo within 2 hours of our meeting and she NAILED IT!
Carla Brown
Greenville, NC
---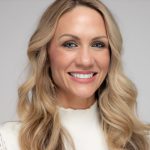 Jennifer has developed a culture unlike anything I've ever seen. She has a true passion and dedication to coaching and helping people achieve their goals; she loves you where you're at but pushes you to be your absolute best. I've worked with hundreds of leaders and she is by far one of the best I've seen in the industry. Through her proven system AND mentorship, you can't help but WIN! 
Shawna Jarvis
Houston, TX
---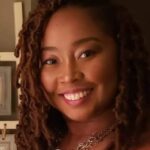 Jennifer Welch……an amazing and talented digital creator that created my business logo right here in the Queen City. She is not the average "logo designer." Jennifer takes the time to learn about who you are, what service your business will provide, so that your logo matches your personality and promotes your business CORRECTLY and PROFESSIONALLY. She also takes the time to provide you with business advice on how to SUCCEED and how to stand out amongst the rest. Jennifer and her team nailed my logo design and I truly love it! Thank you for all that you did to help me and also for being readily available to provide advice and guidance whenever I call.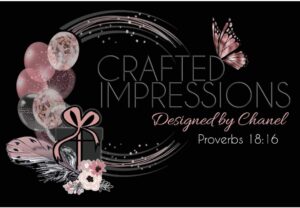 Evelyn Herbin
Charlotte, NC
---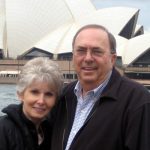 The first time we met Jennifer, we knew that she was truly amazing.  Her personality, her love of people and her tenacity to learn, to make things work better – not just for her but for her organization – are traits that very few people take the time and effort to accomplish.  We have watched her grow into one savvy business woman and an awesome mentor.  For those who are serious about building legacy income, Jennifer has the knowledge and the ability to assist in reaching that goal. 
Ron and Nancy Heck
Oracle, AZ
---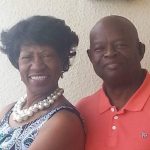 The training provided by Jennifer Welch has truly made a difference in our business. She is very good at what she does and maintains professionalism, while most importantly stresses the importance of integrity within oneself and the community or company that she is a part of. She is always willing to share valuable tips and ideas about running a successful business for the mere interest of impacting lives and seeing you succeed. You can see and feel the passion she has for what she does and her team members in the way she trains. Sarah and I are fortunate to have such caring leadership and we sincerely thank her for all that she does.
Will & Sarah Simons
Charlotte, NC
---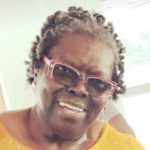 Jennifer Welch's leadership has inspired me to follow her lead in how she equips her team with so many tools to be successful in business. She is personable yet professional and a great motivator. Jennifer's leadership includes training sessions of how to grow and manage your business. She leads by example and would not ask one to do something she has not already tried, tested, and proven to be essential in building a successful business.
Johnie Little
Charlotte, NC
---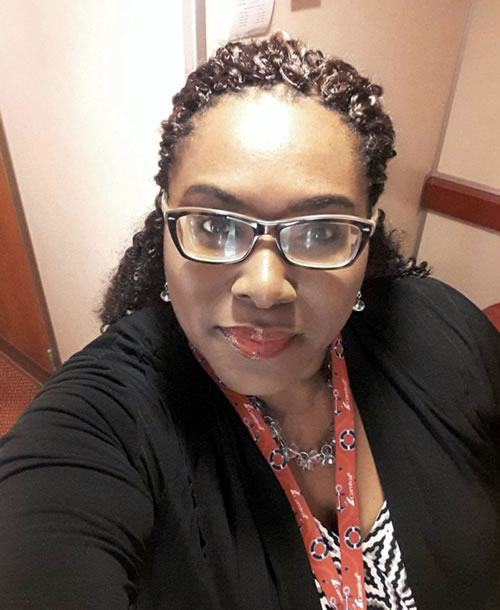 Jennifer Welch is a natural born leader and motivator. She is extremely passionate about helping others and wants everyone to succeed. Jennifer leads by example and always exemplifies the 'can do' attitude. She doesn't let negativity rent space in her mind or life. Jennifer leads by example. When she sets a goal, she ensures that she takes the necessary steps to reach and oftentimes surpass the goal. I have learned a great deal from her and look forward to a continued partnership. I am so blessed to have her as my awesome leader and doubly blessed to call her my friend.
Miranda Little
Charlotte, NC
---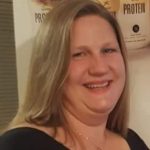 In the year I have known Jennifer Welch, she has inspired me to be a better person and leader. Her training sessions are current and full of information that is helping me build my own team. Jennifer constantly encourages success personally and professionally through the way she is living her life. I am honored to be on her team. I am determined to be the leader that she is teaching me to be.
Jennifer Croussore
Charlotte, NC
---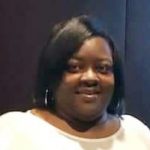 This is my 1st time ever being a part of network marketing and l can truly say it was God sent. Jennifer welcomed me in with open arms and taught me so much. There's no question too small. Her group lessons, one-on-one and leadership give me the confidence to say I'm going to make it. Jennifer is that person that you want to be around at all times. She's a phenomenal woman.
Shineka Johnson
Huntersville, NC
---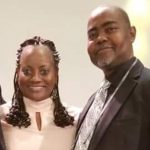 Because of your training and professional qualities and mother instincts that you so freely share, Sylvia and I continue to improve our business knowledge and perspective in our business venture. We would advise anyone to sit at your feet if they truly want to grow their business!
Jarrod & Sylvia Massey
Charlotte, NC
---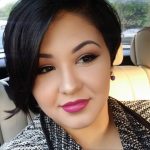 Jennifer is an outstanding leader! She pays attention to detail and is personable with everyone she trains. Her training has definitely helped me to understand that I can accomplish my goals even as a stay at home mom. Her training has also allowed me to venture out to develop into a leader and professional in all aspects of other businesses. Today I have been able to implement her training where I can pay it forward.
Gabrielle Richey
Charlotte, NC
---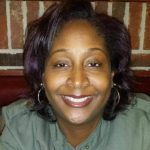 Jennifer Welch has truly helped me with learning the MLM business. I never thought it was something that I would be able to do, but through her training I am now a successful business owner on my way to the top. Jennifer was very patient with me even when I didn't think I could. She always has a way of putting a positive spin on any situation. She is simply AWESOME!
Melissa Howie
Winston-Salem, NC
---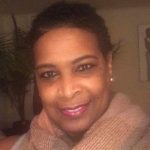 These tips are great to use as a regular reference. Thanks for number 9 (10 Work From Home Productivity Tips). We should remember that sometimes we may need help and we should enlist it. You are successful, so I am following you!
Dr. Althea Purnell
Charlotte, NC
---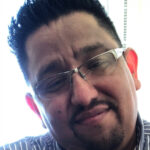 This is the exact training I needed to get out of my comfort zone and be confident. Jennifer's tips helped me get organized and manage my time. I'm so glad I took advantage of all the free advice. She is so helpful and encouraging. I recommend everyone to take the time to sit down and read everything she has to offer.
Miguel Granados
Dallas, TX
---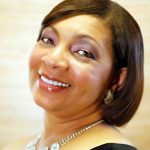 I am a managing consultant under a wonderful coach, Jennifer Welch. I just want to take this time to share with you what true leadership is. True leadership is when a person tells you, "if you need help don't hesitate to reach out." It's when a person tells you, "You can do this, don't give up!" or "Don't be hard on yourself." True leadership is when a person tells you to do your very best and just keep trying and things will get better, it's when you're feeling discouraged and you're ready to throw in the towel. It's when you get a phone call or text message encouraging you to keep pressing forward!
True leadership is when a person is concerned about the welfare and the growth of your business. That person is Jennifer Welch! Jennifer always encourages you to do better, to move forward, and to stay in the game! She is the true epitome of a life coach, effective leader, and an anointed woman of God. Jennifer Welch represents true leadership! I am so very happy to be a part of a wonderful team and under the leadership of a wonderful coach! This team is the best team! I don't know of any other team that I would like to be on, because this is truly a winning team, and that's why we're fired up!
Ada Brown
Greenville, NC
---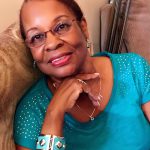 When I met Jennifer Welch, I was transitioning from a retired educator to a consultant in network marketing. I was struggling with being a new entrepreneur, learning marketing, and social media strategies, plus computer technology, just to name a few. To be honest, I did not have any idea of what I was doing that related to marketing. Jennifer shared her heart with me about her love for empowering people to build a successful marketing business. I was very impressed by her knowledge, warmth, and passion for helping people like me to be successful. I'm sure that I was a major nuisance for Jennifer! I constantly asked repeated questions multiple times and needed excessive demonstrations of illustrations. But, Jennifer, never lost patience with me, with her beautiful smile, she would say, "let's try again", or "you can do this!" We developed a great partnership.
Jennifer writes and publishes resources to elevate the comprehension of marketing strategies. One of my many favorites is titled: It Starts and Ends with You! (Are You Becoming the Best Version of You?) (You are no good to anyone if you are not taking care of YOU!) This statement in her article inspired me to create my own page, Good Health is Wealth, to help others the way she has helped me to succeed. Jennifer Welch is a tremendous asset to anyone seeking to build a successful business in network marketing.
Joyce Peace
Charlotte, NC
---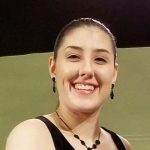 I have had the privilege of working alongside this amazing woman, my mother, Jennifer and have learned so much from her. Growing up, she always encouraged me to be the best I can be and to never ever give up. The word "can't" wasn't allowed in our household, period! Because of all the encouragement, support and wisdom I always received from her, it has helped me to grow as an individual, to become a go-getter and an overachiever; but, more importantly to become successful in everything I've ever been involved in.
Her training methods are wholesome, rewarding and keep you on your toes with current events. Her unselfish commitment to sacrifice extra time to build so many other leaders so they may be successful is remarkable. You might think I'm biased because she is my mother, but I have recommended her to so many who will agree that I am 'on point' when I say you are partnering up with a strong individual who doesn't just give you information but an industry leader who has put it into practice and has led by example. My mentor – BOSS MOM!!!
Patricia Welch
Indian Land, SC
---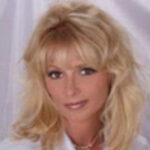 I just wanted to send you a BIG thank you, my business is exploding! My site looks fantastic! Very Professional and appealing. You incorporated everything I wanted in a functional and creative website. I appreciate your hard work and for helping me with my branding! Great Job!
Deborah Selvaggio-Hurt, NSD Ameriplan USA
Boynton Beach, FL
---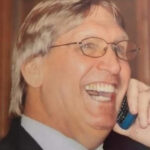 You guys have done such a great job. I am telling all our downline to use you. Because of this great job, Our "Big Bucks Coming. LLC " sales and of course our pocket books have grown. We will be telling everyone that WebBot Designs is the way to build their business as well. Thank you!
Tim and Debbie McCollum, Big Bucks Coming, LLC
Boynton Beach, FL
---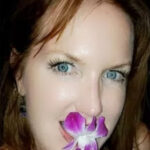 There's nothing like having a website that is so eloquently creative and professional. I was beyond being impressed! It was obvious that WebBot Designs put their heart into creating something unique to better my success. Many Blessings!
Lindy Warner, Regional Sales Director, AmeriPlan USA
West Palm Beach, FL
---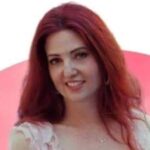 You guys are fantastic! I LOVE, LOVE, LOVE my new website. You did a fantastic job and I'm very pleased with it. I can't wait to watch my business EXPLODE with the use of this site. My site has the professional image that I wanted to present, while maintaining my personal image. You guys rock!
Rochelle Clark, Executive Sales Director, AmeriPlan USA
Palm Beach Gardens, FL
---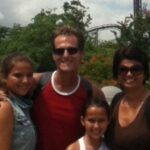 I can't thank you enough on such an awesome job. My websites are fantastic! Also, I was very impressed that both my website and my wife's site were done so quickly and at the same time. I'll be sure to recommend you to all my friends and business partners.
Phil Ferrara, NSD AmeriPlan USA
Orlando, FL
---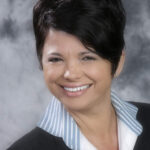 I really love my website, and so do my customers. They can look at my services and pictures of my work, which gives them ideas on what they would like for me to do. They can even contact me right from my website. Thank you so much!
Leila Ferrara, Interior Decorator – Owner of FauxMe
Orlando, FL
---
I advertised my house and for a week the phone didn't ring…Scott helped me rewrite the ad. Guess What! We are having a closing on December 7th.
Mrs. Dinsmore
West Palm Beach, FL
---
I recently placed an ad… and thought you should know how very helpful, professional and pleasant Scott Welch was. It is always nice to be reminded that people still care.
S. Dyer
Tequesta, FL
---