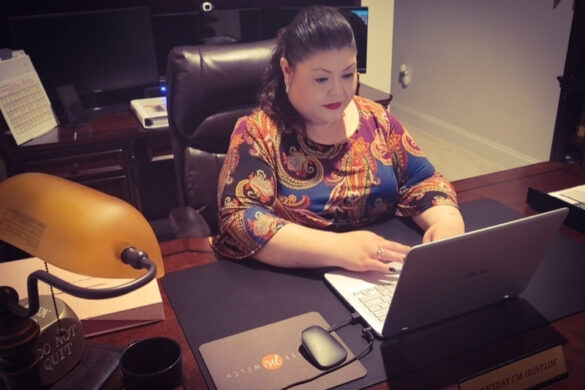 Hey, does this sound familiar? You're trying to sign up a new customer or team member after putting in countless hours, days and work into warming them up and getting them so interested; giving you every indication that they are all in that they are so close to signing up and joining you in your business… just to find out they ghosted you. HOW FRUSTRATING, RIGHT?!?!?
All you're thinking is "Another one bites the dust." You're left wondering "what did I do wrong?", is it another wasted effort, and questioning "is this opportunity really for me?" The one thing I have learned over my time in this industry is that rejection can be a deal breaker for most when building their network marketing career.
Do you remember when you first started a job, how nervous you were? You didn't know if the company would be a good fit for you or not. Starting a new job, especially in a field you know nothing about can be scary, but you needed a job and it paid well, so you jumped on it, of course. It can be nerve wracking, to say the least; but I truly believe that in life these are the steppingstones that make us greater and make up our life résumé that we create for ourselves and make us better and better. How you go about the start of something – win or lose – is dependent upon your attitude; and it drives how you finish and how it can end up for you.
So, the one thing that I have found in over 25 years of my career that is common with Network Marketers is the art and mastery of CLOSING! It's definitely a skill that can be mastered if you're willing to go through the process. Because if you can't learn the process to close consistently, you will never be able to reach your income and rank promotion goals that you set for yourself to live the life you dream about.
When I finally discovered the art of mastering the close – knowing exactly what to say, what questions to ask and how to say them, it became very evident I was able to close more sales, earn more money quickly, climb the ladder faster and build better relationships. I realized it was a matter of discovering the right way to ask for the sale. This leaves you feeling less stressed and anxious every time you sit across the table from someone. In fact, remember, you are building relationships here and the conversation should always be with the intent to help people with their needs, not yours. Your blessings will flow the minute you serve and put other people first, I promise. I have always said this and will say this over and over: "Give 100% with zero expectation." A person will know your intention and can see right through a scammer. Although we are in sales, nobody wants to be sold to nowadays. People are more open to how much you care than your knowledge. Just knowing they have someone who is genuinely interested in their concerns or needs is the correct step and the right direction to closing your potential prospect.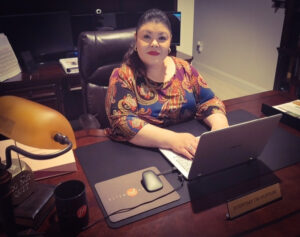 Once you meet someone, introductions are in order. Just be sure you are always prepared and know your "elevator pitch". For example, when that opening arises and they ask you what you do, here is what I simply say: "I'm a brand strategist, digital marketer, trainer and recruiter. I help people start their own business or help folks grow their existing business. Do you ever keep your career options open if it means you can make more money in addition to what you are currently doing and won't even interfere? Or are you married to what you're doing?"
If they say "Yes, I am open" …great!
What's very important is asking the right qualifying questions for your ideal person. Sometimes people are so afraid to ask certain questions for fear they'll lose them altogether. But in fact, getting answers to qualifying questions is a sure sign of setting realistic expectations for both parties and you'll be able to close people easier 100% of the time.
When engaging in conversation to get to know them I like to refer to the F.O.R.M. methodology.
Tell me a little about yourself. (Family, Occupation, Recreation, Motivation)
Ask qualifying questions like: do they really like what they do or is it just for now? Do they go to school? What are they going to school for? Are they active in the community? Do they like to help people?
When was the last time they had a vacation, or do they like to volunteer? (Spend some time on the "F", "O", and "R" before you get to the "M" – Motivation)
What motivates them? What is their WHY?
Once you find someone who you have connected with and you can move forward with – again, there must be a connection, otherwise you will just be spinning your wheels – now you can get their permission to share.
When it comes to sharing, I will use a prospecting tool like a video, conference call, Zoom meeting, PowerPoint presentation, event, or virtual event; some sort of tool giving them enough information to make a decision, one that is duplicatable on their part. Another option I use is to lead them to someone who can help like a team leader, or someone who's huge in your industry, especially if you are new and just starting out so they can help validate your leadership. Now, if you've been in this industry as long as I have, I'll go as far as recording myself so I can send them a video with everything they need to know and put my face to my voice so they can get to know me. Then, I can get on with other things while they're viewing the information they need to make a decision. I try to make sure that I have quite a few people each day looking at what I have to offer and not just waiting on one person.
Next, I will follow up with them within 24 hours and say: "What did you like best about what you saw?" I will then go into detail to discuss with them what they saw, draw out their interest and see what they liked best.
If they indicate an interest in my product, I will only discuss product information. If they want to know more about the business side of things, then I will discuss the business, keeping in my mind that we provide them real information about what is to be expected of them when they join. All too often, people tend to hype up their opportunity and make unrealistic promises that can sabotage their business and result in a ghosted partner.
THEN, I go in for the close… my #1 Closing Question:
"Is there anything else you need to know right now, in order to get started today?" Or "Is there anything keeping you from getting started with me today?"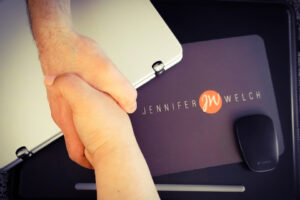 If they say, "No, I'm good" or "Not at the moment," then it sounds like they're ready to get started. I will simply say, "Okay, great! Any other questions you may have we can cover it all through the training that I will be setting you up on immediately and you can start right away. So, let's get you started!"
If you encounter some hesitation or they have some major objections, don't be afraid to address them and get them out of the way. If you cannot address them, especially if you're new yourself, assure them that you have an amazing support system that you can call and lead them to, to answer those questions and address all the objections they may have; but be sure to get their permission to do that three-way call to your leader so that they are not made to feel that they are being ganged up on. Just simply make them feel good that you are genuinely here to help them answer their questions and support their decision that makes complete sense to them. Because the decision is solely up to them. Retention is key.
Think about it… when was the last time you went window shopping and you weren't looking to buy, but then when an associate comes around and presents you with all the reasons that make sense for you, you buy it. You want that person's decision making or buying process made by them and know that you did not coerce them into doing it. We know there are times that we have bought on impulse, because of excitement we tend to feed off of other people and ends up wearing off when we get home, and we question why we did what we did. In the end, we want them to feel good and excited about their decision when they get home and to know why they wanted to do it.
I have learned that it will take many presentations to get the art of closing down. Repetition and consistency are key. The more you do, the more you become a pro at it. Be sure to download two of my top free resources that pertain to this subject matter: "100 Approaches and Conversation Starters" to get ideas on engaging conversation with people that will lead them to a prospecting tool, and "How to Overcome Objections and Build Trust and Confidence". This is a great guide to have on hand should you encounter an objection so that you'll be ready to handle it.
Lastly, I highly recommend you and your team to do a Social Selling Marketing Analysis to measure you and your team's performance as you work to get better and better at closing. It's good to know where you stand and what it takes to position you and your team members as industry thought leaders. With the marketing shift and the industry changing, it's important that you and your team have a strong handle on the social market and how to use it to your advantage. As you learn to master your closing skills, the type of selling we do is not really about closing the deal. Keep in mind it's about building lasting relationships. Staying engaged on social media platforms get a greater return than your back-in-the-day traditional door-to-door, flyering, etc. concepts. Build lasting relationships by engaging every day, commenting, posting, educating, liking and sharing other people's posts. You can build organic social credibility and trust among people who are looking for your services which creates 'advertisement' at no cost to you and will generate free leads and genuine buyers to influence more referrals.
So, by having a solid system in place building constant relationships to bring in unlimited access to leads, presenting a dynamite tool to represent your product, service or opportunity, then using the #1 closing question that many other leaders have used before me, you can't help but have a great closing ratio every time. Partner to build value and closing will become easy because it's worth it to them. You will always have a 100% closing rate because it's about them, not you.
If you found value in this topic, please like, comment, and share. It helps me provide the best subject matter to assist you with your needs. Also, head over to my
Contact
page and fill out the form. I would love to connect with you and keep you up to date on my current training and content to help you grow your business or help you start a business of your own. Thanks!!