First Things First… What are you looking to get out of Instagram?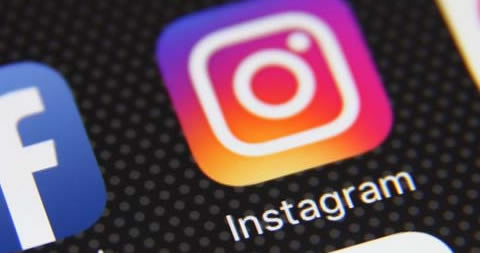 Ask yourself what your niche is. Are you looking to build a customer following? Are you looking to get business partners? Do you just want to make friends? Do you want to build a following for your blog posts to help folks build their business? Do some research; find out what you're passionate about and start there. Be genuine and true to what you're doing and never find short cuts or cheat the system to make a quick buck. Your target audience will see right through that and you will not gain followers.
Build and Optimize Your Profile/Bio so that It Converts Folks from Browsers into Wanting to be Followers of YOU
You want to make sure that you have the best picture that represents you and your personality, a picture that is flattering and attractive. Let's face it, Instagram is a visual platform; your profile is the first thing people see and if it's not attractive they can quickly move on from you, missing out on what you can really offer them. So, be sure to improve your picture or change your picture to one that best suits your image; and, it must be a picture of YOU! Develop a stylized image that will attract your target audience. Create a bio that talks about your credentials and include a call to action every time. It lets people know that they can reach out to you anytime.
Don't be afraid at the end of every video, blog or message post to include a call to action to comment, like or share your post. Also be sure to geo-tag your images. Studies have shown that pictures with a location will perform 79% better. The next time you post remember to tag your location. Also, tag friends who have interest in that picture. And take advantage of posting about featured accounts, such as those supporting a group or cause and relate why you do it.
Work in Trending Topics
One way to help people discover your account is to work in various holidays and events on the calendar. For example, if your business is in Health and Wellness like me, here is how I would use my product line during various holidays. I'll create a picture to include my product and the holiday to generate interest. You can do this not only for the usual holidays but for events in support of causes. As an entrepreneur I'll use motivational and uplifting quotes pertaining to my business from other leaders such as Dr. Martin Luther King, Jr. on Martin Luther King Day. If there is something related to them that you can post about what you do, it could be inspiring to people.

Create an Advertisement
Craft a story, feed ad, banner ad, or a video ad (less than 15 seconds) that catches the attention of your target audience and has a call to action giving them a reason to follow you or go to your website. It is crucial that your ad is attractive and caters to your target audience. These will be the ads that you will use when I reveal to you methods to grow your Instagram presence in the latter part of this training. Over time your ads will circulate and get into more hands. Whatever you do it is so important that a call to action is implemented, whether it be clicking a link or sharing your profile.
Be ACTIVE on Instagram Daily

One certain way to gain – and keep – people's interest is to provide new and interesting content daily.
Here are some examples of what it looks like when you engage with your target audience. If your main purpose is business and growing you network, then the majority of your posts will be designed to inspire and motivate people who are looking for success, entrepreneurship, etc. Hone in on your purpose and make certain that your various posts lead you to the same outcome – generating interest in your business.
Now, if you really want to get attention, you can't just post about yourself and leave, you have to show the community that you are interested in what they are saying. Be sure to interact, engage and write genuine comments on other people's posts. For many people, likes and emojis only are not meaningful enough for them to believe that you really want to engage with them or that you even have a genuine interest. Interact with like-minded people, people who you want to do business with or who you have something in common with. The biggest problem we have in recruiting for the right prospect is blindly jumping on whomever we bump into with the thought of signing the first person who will bite; but, if we go after folks who have the same passion, concept, or idea, the recruitment process becomes easier and the chances of them joining you and sticking with you is favorable.
Once you've started your profile on Instagram and have practiced the topics here, look for my article "How to Market Effectively on Instagram".
If you found value in this topic, please like, comment, and share. It helps me provide the best subject matter to assist you with your needs. Thanks!!
If you found value in this topic, please like, comment, and share. It helps me provide the best subject matter to assist you with your needs. Also, head over to my
Contact
page and fill out the form. I would love to connect with you and keep you up to date on my current training and content to help you grow your business or help you start a business of your own. Thanks!!