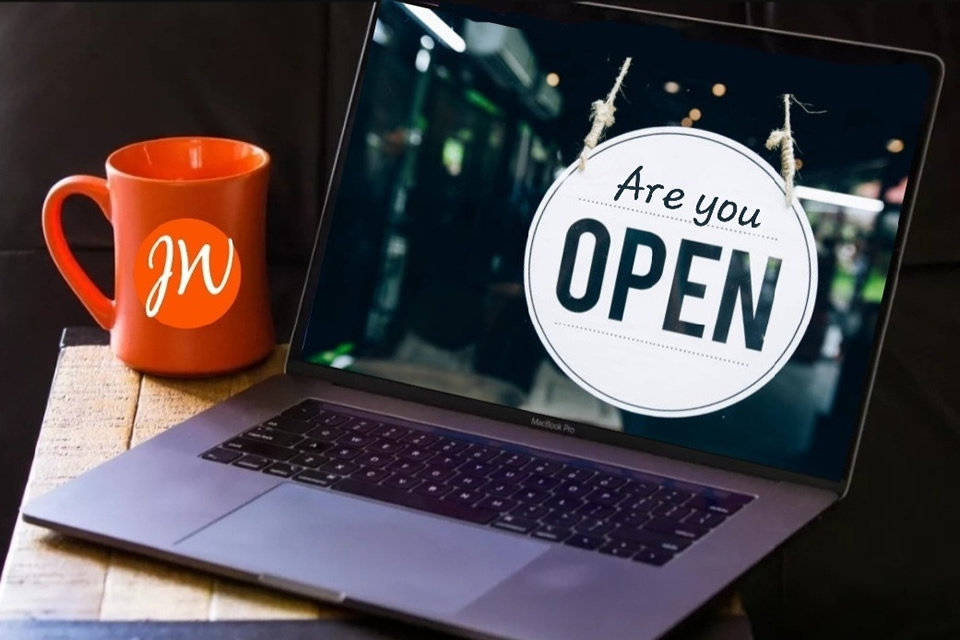 Often, I hear people get excited about owning their own business, but they're just not quite sure where to start. Because of being overwhelmed and the fear of it all, it just gets put aside and they don't get themselves launched, resulting in missing out on a huge opportunity. Other people will put the cart before the horse and just start offering their services without a company name, logo, or mission statement. It's like when we were younger and we babysat. We just told our neighbors about our babysitting gig in hopes that they'll trust us to do a good job.
Although it's easy enough to start that way, truth is it doesn't start with marketing, really. It all begins with creating your identity, the key factor in creating longevity, proof, credibility, and trust. Your goal should be that when you launch this incredible company, it will be here for years to come and grow exponentially where you can leave that legacy with your family or loved ones to carry on the name, right? Sometimes I hear of brick-and-mortar companies that have been around for decades and have not grown to their full potential; or people join a network marketing company and they're selling the company name and not their own when, in fact, they are the business owner.
The world is so vast and constantly evolving right before our eyes. Technology is growing by leaps and bounds so fast that when you purchase the latest tool, the next day it's already outdated. The world is never stagnant when it comes to learning. Our industry has moved into an era where people are making money teaching people new ideas. It's crazy! So, to think that you can't be in business because your idea or concept could already be discovered, or that people will find it ridiculous or that no one is looking for it… is so far from the truth. The sky's the limit when it comes to opportunity and entrepreneurship today! There is always someone teaching something about a new fad or idea as a paying side gig, WHY NOT??? To take that and turn it into something serious for greater financial growth, there is so much more to it that you need to implement which is key to becoming majorly successful. In today's world, if you can teach or show the know-how you can make money, bottom line! It's ever growing! We are constantly searching on Google to explain something or to teach us how to do, how to use, etc.
Sometimes we get so excited about getting a company going that we end up putting the cart before the horse, starting the business and never getting everything in place, which can eventually result in a lack of credibility, trust, professionalism, etc. Putting a little time into preparing the launch of your business plays a big part in how successful your business can grow, and you'll be that much more powerful. Not to say that you can't just go out there and start selling printed t-shirts; but, after a while when the growth starts happening and you want to raise the bar it's time to level up and get your business aligned with your target audience so that your growth and retention is in place, where people are hunting you down instead of you scraping for clients. Having return customers who really value you as a company is key and can be your best tool for new business. Can you imagine how many people who own their own business, offer what you've got? So, taking the extra mile to set up is what will set you apart from your competition. Taking these extra steps in your business can mean the difference in your clients coming back and maintaining customer loyalty and retention. Most of the time we think there is a lot you must do to start, but it starts with these 10 simple steps. Because everything today is driven by having an online presence, it is very important to think about having a website that will feature these
10 Things You Must Do to Start Your Business:
1. Create a name for your company. Your name is your first impression to your customers. Be creative, but don't complicate it. You want a name that carries weight and tells people exactly who you are. Don't make them do mental gymnastics to figure out what you're in business for. How are people going to find you online? Think about the words you would look for when finding a company that does what you do.
2. Create a LOGO that best represents you visually – even if you didn't have a storefront, imagine what it would look like and how you would sum it up in a company logo.
3. Mission statement – Your purpose, your promise, your values; what identifies you and how you differ from your competition. It's the foundation of the company. It's the culture and the standard you strive for and aim for as a whole team.
Crafting a mission statement may feel a little overwhelming, especially if you just threw ideas up against the wall in hopes that something sticks, because – as mentioned earlier – you may have just started by putting the cart before the horse and not having your business plan properly launched and in place. Here are some things to remember when writing one up:
Outline your company's product, service, and opportunity.
Note how your company operates.
Highlight your company's purpose, promise and values.
Example:
High End Business Clothing Store – "JenSwag" where chic meets sleek. An affordable and stylish men's and women's clothing line that fits the everyday entrepreneur from daywear to evening wear. Our commitment is to provide only the best styles and sophistication, creating a professional and positive impact to lift your status in your community.
4. Create your team portfolio and have professional pictures of you and your team with their titles: CEO, COO, President, etc. as well as their background summary. This allows people to see there are real people who they are dealing with.
5. Detail what your company offers – Product, Services or Opportunity.
6. Hours of operation – adhere to them. Be known for it. Always be available to answer during those hours of operation or with a professional voicemail that indicates that you will get back with people promptly or within the allocated time available.
7. Contact info – Give every possible way people can reach you so that you don't lose business. Be prompt and deliver on your promise to get back when you say you will. If you are busy, be sure to have lines of communication indicating that.
8. Plan what your marketing ads and campaign look like daily, weekly, and monthly. Are you going to send out a weekly newsletter with tips or special offers? Maybe you'll have a Facebook ad (or two or three) with a daily number of people you want to reach. Perhaps you'll have a highlight or special offer on your website that you need to broadcast across several channels and platforms (think YouTube, Facebook, Instagram, TikTok, email). Whatever it is that you decide to do, don't rely on just one method, diversify! And be consistent and ready to adapt as needs change.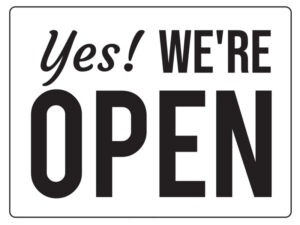 9. Define your monthly business budget and start an expense ledger. This will help you monitor the money you are spending and the profit you should be making every month. One of the reasons you're starting a business is to make money, right? You need to keep track of all expenses and control them to be effective. You want to hit that sweet spot between what you spend and what you earn to maximize your return on investment.
10. Recognition – grab testimonies and proof about your work!! This is huge when you are talking to clients, whether they get this from social media, a website, an ad, etc. Positive recognition helps people who don't know you yet, trust that you can deliver on your product or service. Word of mouth is still one of the most important ways to grow your business and gain clients. Negative word-of-mouth advertising can also kill your business no matter how much advertising you do. So, the more positive experiences and testimonies you can gather and showcase, the more organic business you can receive and the more opportunities you have to create long-lasting, repeat customers.
When you follow these 10 steps and focus on your identity and what you want to be known for, it will be much easier to stay on course with your business goals and build a business that will last and be of service to your customers.
---
If you found value in this topic, please like, comment, and share. It helps me provide the best subject matter to assist you with your needs. Also, head over to my
Contact
page and fill out the form. I would love to connect with you and keep you up to date on my current training and content to help you grow your business or help you start a business of your own. Thanks!!