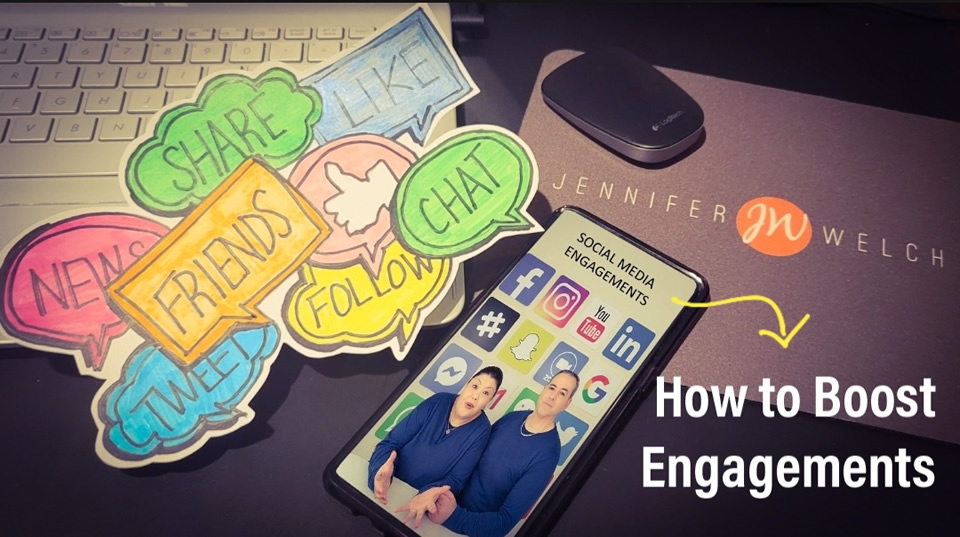 Are you noticing a decline in your social media engagements?
I often hear people struggling to post consistently on social media, finding it hard to come up with the right things to say and attract their ideal audience to them. Social media can become a huge platform in building your business today. Most people fear doing it because they get overwhelmed by a sense of competition and fall into comparison syndrome. The secret is just being yourself and being authentic. You need to plan ahead and have a solid strategy to produce a consistent message that boosts trust with the people you're trying to reach, thus creating loyal fans.
Finding your target audience on social media doesn't have to be complicated. In fact, it's just a matter of creating a strategy and unlocking the secret formula to crafting your message. In this article, I'm going to share with you a few simple but effective ways to deliver compelling content to increase your target audience's involvement and boost engagements that are sure to get you better results.
✓ Start with a hook to grab your audience's attention.
Create content with curiosity that would stop people from scrolling on social media. Make sure your content is so catchy, desirable and memorable that you leave folks wanting to come back for much more. Have you ever read a book that you couldn't put down and just couldn't wait to read more to get to the good stuff? Well, that's the kind of content you want to create and deliver. Create relatable content that even strangers you don't know would care highly about stopping by to view and read your message. This will eventually lead up to making friends and earning loyal fans!
✓ The visual quality of your post is key.
It may not be necessarily as important as the value of the content. As we know CONTENT IS KING, but; if the audio or video quality isn't there to appreciate the content you provide, you could potentially lose your audience's attention and their focus when trying to deliver your message. So be sure lighting is great, the type of music you use is catchy, information is current and relevant to today's world. Keep unnecessary distractions out of your videos. Don't be boring… yes, be different! Stand out; don't be afraid to be you. Just don't bore your audience. Sharing facts that are entertaining, inspiring, educational is what most people are looking for today. So always plan before you record to be sure to stay on track with your message and produce a positive outcome. Remember, to teach or entertain on a topic that is a common trend that always piques interest and curiosity.
✓ When creating your message, keep it brief and to the point.
Everybody has a short attention span and you don't want to lose their interest. Short, brief content piques curiosity. It gets them remembering you more and interested in wanting to share your valuable content. In fact, if you take a look on social media today, that is all people are doing, sharing content they like. So don't water it down to where you are not worth remembering – or sharing. Refrain from going off on a tangent that doesn't pertain to the subject matter. If you are posting lengthy messages, make sure there is constant appeal throughout that leaves you wanting more. Keep that constant 'hook' within your message.
✓ Share your post to your story. Create reels.
The bottom line is we want to get your message out there to the masses. It's not so much about how many followers you can have as it is about the connection. The more you post constant, relevant, exciting and appealing content the more you will have loyal fans who can't wait for your next post.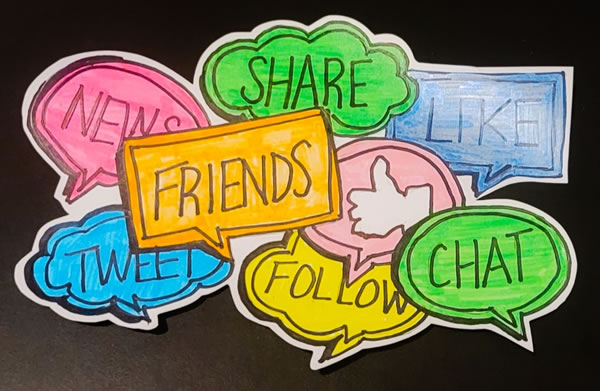 ✓ Always have a CALL TO ACTION… the simpler it is, the better.
Offer up freebies. Put out questions and polls to engage conversation. Give away only the appetizer, not the entire meal! Leave them wanting more where they will want to sit with you at the table for dinner every time! It's sort of similar to the idea of hooking someone to a TV series, leaving you with a cliffhanger each episode where you can't wait to start the next episode to find out more. Leave your fan with a call to action, giving them just enough free information on a subject that will lead them to a "part 2" that they can't wait to sign up for to get the rest of the information because it's so vital to them and their growth.
✓ Be consistent… be intentional!
I hate to say it, but; in our industry today people are not consistent with their branding and messaging. It is so important to constantly keep posting video and meaningful marketing content, and staying relevant on a daily. We want people to find you and know you for your brand, character, content and consistent effort. You don't have to be fancy about it. Just be clear and concise and make sure it's worth it to them. Would YOU stop scrolling if your message came across your page? Just remember that consistency is a major key element without which a leader is incapable of getting respect, success and trust, or even developing confidence in others.
---
So, by applying these important factors to your day-to-day, you will find that it will get easier. Follow this checklist to make sure your content is compelling, yet brief; consistent and relatable and you will find more people eager to know what you do next. This will ultimately lead to more trust in your message and brand and more opportunities to connect with more people about your product and opportunity, leading to major increases in your engagements and a successful return.
If you found value in this topic, please like, comment, and share. It helps me provide the best subject matter to assist you with your needs. Also, head over to my
Contact
page and fill out the form. I would love to connect with you and keep you up to date on my current training and content to help you grow your business or help you start a business of your own. Thanks!!