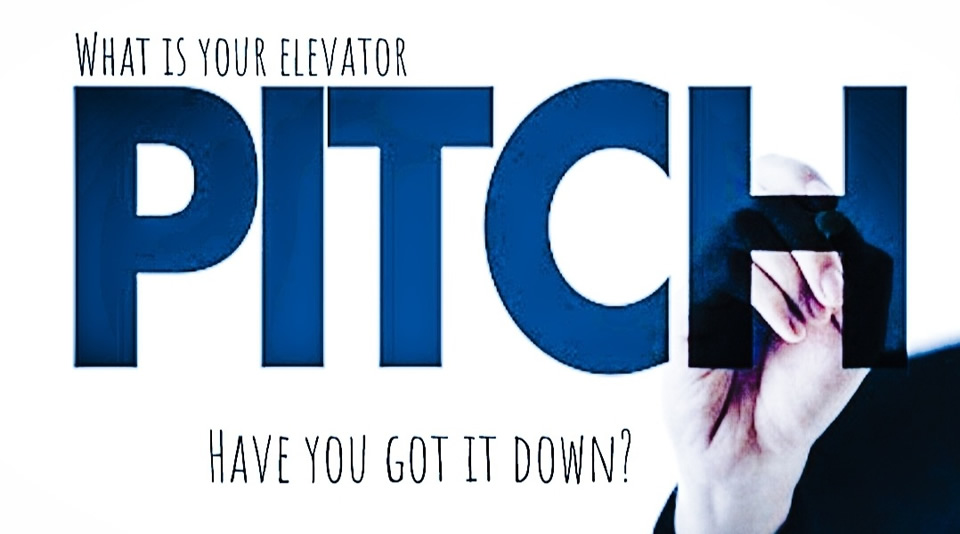 It's crazy to think how so many people today have at least one side gig that they're currently working on, yet they question why they can't seem to get it off the ground or they are not getting any results from it. What really amazes me even more is how most people don't even know what to say or how to share what they do. If you are an authority in what you do, your elevator pitch (what I like to call my introduction) is critically important in making that connection, that attraction marketing piece. It's the key element you need to master with confidence so you can feel good every time someone asks you that infamous question: "What do you do?"
This is where you need to be on your toes with your response. Your elevator pitch should be easy to say with confidence and sound incredibly attractive every time. We are, in fact, in the attraction marketing business, right? So, if the people you meet don't get intrigued to ask questions or don't have a positive response by what you say in the first few seconds of your introduction, that engagement process may never take place. It's especially important to be concise and to the point with every response and leave them curious. If your response doesn't roll off your tongue and sound interesting, you can forget about it – game over! Now, that's not to say we have completely lost them. We can recover, but by always standing from a position of strength and being confident right from the start, it gives prospects the assurance that you know what you are talking about and that you are indeed an authority in what you do.
I often hear business owners talk about how they recruit people to partner up with them in their business but can't even explain what that is. I'm here to tell you that 9 out of 10 people are always looking to make money, so you would think everyone would jump on the opportunity when it presents itself. The reality is, if it's not attractive to them or solves their problem, they won't be even slightly interested. People in general are terribly busy and if they see you struggling in just the introduction part, they take it as a sure sign that your opportunity is not for them.
Sometimes we overthink it and feel we must tell them everything. The minute we hear "what do you do?", we are ready to throw up on them, fearing that we only have one shot to tell them everything or lose them forever. Are you the kind of person who goes home and says they didn't spark an interest because you didn't give them enough information? That's "stinkin' thinkin'"! You must have a little patience. Has it ever occurred to you that you may just lose your prospects completely by overloading them with so much information that they may not need or are not even interested in? This leads to confusing them altogether, in turn completely losing their interest (being salesy). So, it's better to keep following up with small bits of information that dangles curiosity to keep them wanting to ask you questions, rather than spewing on them with all the answers that they may not be interested in. First impressions are a big deal, guys. YOU DO NOT… I REPEAT, DO NOT want to be that guy they are dodging and don't want to deal with at all. You want to be intentional and come off genuinely helpful, providing them with a solution to their needs.
So, let's say you're in health and wellness, your elevator pitch may be as simple as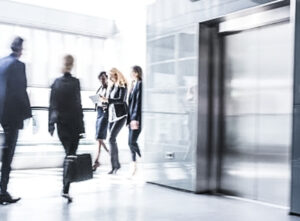 "I help people get their health right!"
"I help folks with their overall wellness."
"I educate folks to make better health choices."
"I provide innovative health products to get your health right from the inside out."
Or let's say you run a business recruiting people:
"I help people retire early."
"I help people launch their business or grow their existing business."
Once again, you want to give a very brief statement that's to the point, giving them just enough information to decide whether they want to know more or not. If they want more information, of course they'll ask. If they should ask, then the conversation may go like this:
Using myself as an example: "As a brand strategist, digital marketer, recruiter, and trainer I'm finding that more people today want a side gig to make extra money but don't know where to go, how to start or help grow their existing business. So, I provide direction, tools, and training to take the guesswork out."
Or
"90% of Americans are nutritionally deficient today and have two or more health issues, do you agree? So, I help provide innovative products to help from the inside out and the results are astounding. We also provide them with a health discount plan that works great for those who are uninsured."
It's that simple! Again, the result is either wanting more information or not. If they are not interested, that's okay. Save their information and be sure to follow up later just in case timing wasn't right at that moment.
Don't concentrate so much on the results, just focus on the process, and understand that the results are automatic. The more you know your elevator pitch and get it down, the simpler the process becomes, and the easier it is to present to more people. The more people you get in front of, the closer you are to accomplishing your goals and dreams.
---
If you found value in this topic, please like, comment, and share. It helps me provide the best subject matter to assist you with your needs. Also, head over to my
Contact
page and fill out the form. I would love to connect with you and keep you up to date on my current training and content to help you grow your business or help you start a business of your own. Thanks!!