Have you been struggling with getting engagements, sales or recruiting?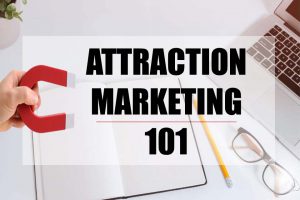 The crazy thing is when asked the question "What are your marketing methods?" I noticed many people don't even have a clue. As a matter of fact, some don't even know where to begin; they're all over the place and completely missing key elements when building and attracting people for their business. In our ever-growing, fast-paced industry you really have to keep up with the current trends that attract people to your marketing. Let's face it we are in the attraction marketing business. People are constantly watching you and what you're doing. Here are some things to keep in mind to attract folks to you and what you need to do to stand out from the rest. Don't be that typical person who does what everyone else is doing. Be authentic, be different, be unique… BE YOU!
Remember, any time you open a franchise you own it. You're proud of it and you wouldn't allow anyone to come in and run it to the ground, right? Also, you wouldn't want your name dragged around through the dirt. You want your name to stand out and become a household name right? Often times in the direct selling industry, people don't treat their business as such due to the low cost to get involved and so it's like they have no "skin in the game." The reality is you are an independent contractor and you own your business. Although you may have a company you partnered up with to sell their products and services, you still stand for something unique; because, when it comes to the business, you are selling yourself not the company. They've already done that. Your job first is to brand yourself as someone who is an authority in what you do. What do you stand for? Whose business are you building, yours or your company's? Tools don't matter if you're not the person behind them.
It all boils down to attraction marketing.
It really is all about attracting the right types of people to your products or services by creating value and curiosity, by sharing your story, and by just being yourself. Remember, you do not want to come off as "salesy," but think like a professional entrepreneur, genuinely having a prospect's best interest in mind.
First things first… get yourself together and audit the social media platforms that you use to present yourself and attract the right kinds of people to your product and services. Try to view them from an outsider's perspective. In fact, with more and more businesses, employers are using social media platforms as a method to get to know you and see if you're a match for their company before they hire you. If you think about it, you are virtually building a website through these platforms to use as your online business card.
So ask yourself…
➤ Would you hire you?
➤ Are people able to reach out to you? Is your profile public, or are you a secret agent? Are they able to get a hold of you if they need to? Is all your contact information readily available?
➤ Is your bio current, where your work history reflects what you do in detail but not confuse the masses with other careers that don't have anything to with what you do? You can have a resume; just have your current business that you are trying to attract people to be the one that stands out the most. Update your bio to help tell us who you help, what problem you solve and how specifically you help them.
➤ Do you have a picture of yourself that comes across as confident, a leader who provides value? Don't hide behind pictures of other things, people, or pets. Remember we're in the attraction marketing business. Nobody wants to follow someone who can't lead.
➤ Are you linking an offer with a call to action to generate leads? For example, a website link to training or maybe an offer like a free article with tips to help people find a solution to their problem so they will want to follow you which would require them to sign in with their contact info so that you can reach out to them to build a relationship and genuinely help them.
➤ When your target audience goes to your profile do they see that you have a passion and love for what you do, which shows them proof of your lifestyle that they would want in on?
➤ When people come across your feed, do you post content that will stop them from scrolling? Post content that is of value that they feel they need and want in life. Become known for posting a specific type of content. Too many topics waters down your message
➤ Make sure your stuff doesn't look the same all the time or people will stop coming to your site or page. You want them to feel so entertained that they can't wait to see your next post. Add curiosity and leave people wanting more.
➤ Are you posting relatable content about yourself that makes them want to engage with you; something that makes them want to know more about what you do? Create a dialogue by asking questions and creating polls.
➤ Do you look like an expert and an authority on the topics you're sharing? Or, do your topics look like a bunch of sales tactic posts telling people to buy your product or join your team?
You have to be intentional to find the kind of person you would want to attract. That doesn't mean you shouldn't be authentic, it just means to show up as your BEST version of yourself. You want to make that first impression a lasting one. Have you ever gone to a party? There is always that one person who is the life of that party. Are you the person everyone gravitates to, or are you one who gravitates to the life of the party? People love being around people who have confidence. It helps to boost their moral.
Remember, people don't buy products or companies, they buy PEOPLE. They need to feel confident that they can relate to you and that you can help them with something if you want them to take action. In the direct sales industry, I promise that every piece of training you are exposed to will be essentially the same, but people add a twist of their own personality. That is what good leaders do. They are first good followers. Emulate then duplicate. Be the best copycat you can be, but inject your authentic self. You don't want to be an imposter, of course, when you share tips and ideas. Give credit where it's due, especially on these types of platforms. You just never know who in the top sector of our industry can lift you up and lead you to more people for your product and services.
If you found value in this topic, please like, comment, and share. It helps me provide the best subject matter to assist you with your needs. Also, head over to my
Contact
page and fill out the form. I would love to connect with you and keep you up to date on my current training and content to help you grow your business or help you start a business of your own. Thanks!!