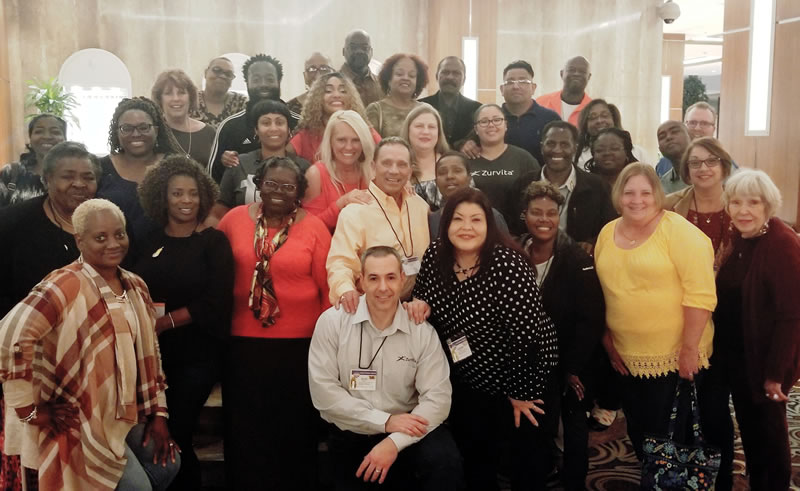 The most critical part of your business is creating synergy on your team that drives momentum. Creating an addictive culture mindset is what really holds your team together. There are tough times that every entrepreneur faces, from thoughts of rejection to feelings of failure. Then there's the 'what ifs' we face on a daily basis. So creating a culture, an environment that your team would long to be a part of – to stay a part of – is critical for your success. So whether you're new or you've been in this industry for a while, the information that I share here will definitely benefit you when you bring your very first business partner on your team. Become that positive leader that you would like to follow. Because, let's face it, nobody wants to follow somebody who's not moving or going anywhere. So here are some tips, key elements in creating an addictive culture.
1. Branding
Most people will say "what's in it for me and why should I join you?" It's so important that you have direction. Without that how are you going to lead anyone?
Who are you?
What do you stand for?
What are you offering to that individual when they join you?
How are you leaving your mark, and what IS your trademark?
It's not enough to say "come join my company". The reality is that you're not asking them to join the company; you are really asking them to join you. So when it comes to creating a team you need to be able to sell them on YOU. Your prospect has to believe that when they join you they trust you and you can show them that you've done it and can show the way; and, if you are new, always lead them to the leaders before you. Lead them to something bigger than you. Learn to be a follower by duplicating and emulating. Leaders have paved the way and you just have to be the best copycat. No need to reinvent the wheel.
2. Recognition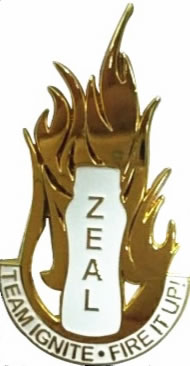 Celebrate the wins!!! Give some kudos on their Facebook wall or on your team site for their first business partner. Send a first promotion gift or incentive. Create a special recognition image that you can use that says "Keep it up", "Way to go", or other encouraging phrases and send it to your people through text or replying on Facebook for a job well-done. Post scoreboard recognition on your team page or have a special call for recognition. Do an 'enter to win' for their efforts. Who doesn't want to win something? It encourages everyone. This allows them to see that your business actually does work. People in general are constantly looking for proof. It creates a lot of fun. Recognition is free but the results are priceless. Encourage always, and then when you offer up constructive criticism your business partners are open to receive it. Celebrate holidays together. Make awards and certificates to create a culture of positive reinforcement. In my business, our group is called 'Team Ignite' and we recognize our team members who go to a corporate event with a team pin they wear on their jacket.

3. Communication
Stay plugged in and 'in the know', constantly sharing knowledge and coaching with your team and teaching duplication. Again it's not enough to say "Call me when you need me." You promised them from day one you would lead them; where is the promise in that? So, you need to constantly be in communication and lead your pack. Holding a video meeting or conference call is a great way for everyone to stay together, do product training and keep your team apprised about the new and upcoming things to keep them interested through learning and education. The worst feeling is to feel lost or overwhelmed in your business and not know what direction you are headed. It's a sure way to break trust and lose people. Your team needs to know you're in business and here to stay. Remember, your new person might have fear wondering if this will work or you brought them in and ran. So it is critical that you are in communication every day. You want to eliminate fear with constant knowledge and DAILY communication. Text, email, and tag your team members on social media. If you are losing people it's often because of a lack of communication.
4. Collaboration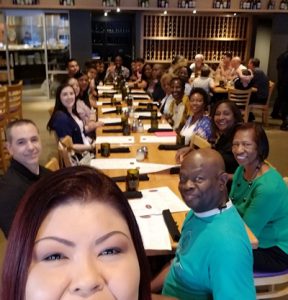 Raise up leaders within your team. Use different ways to create a collaborative environment. One way is through social media team pages for open communication and questions that can be asked; they are a go-to platform and we can learn from each other. I want everyone to see the question and learn from the response to really create a collaborative environment. Post challenges and their results. Encourage testimonies. Create more synergy. Foster a culture to keep people engaged, creating the proof your new person needs, that daily communication we talked about above to build trust and loyalty. Post you and your team's activity; it creates motivation for others to get active. Every day you should be identifying activities – the daily habits you have that set the tone. You want to create a replicating system that your team can take to their business which will create replicated results, like 30 minutes of growth enhancing activities (mine is praying over my team, plugging in to personal development and affirmations to start my day). Make 10 new friends and engage them. Invite five people to events, tools, etc. (some form of presentation). Do two follow-ups every day. Create one engaging post every day (it doesn't have to be about your business); but it builds your brand, for people to trust and get to know you.
5. Accountability
If you are going to collaborate with somebody you have to be accountable to them. Set the example, be on the scoreboard and always ready for your next move to lead your team. When we talk about accountability we often think "Okay, what has my team done?" The reality is that accountability starts with you, not your team. Hold yourself accountable to your team and they will follow suit. (Remember they're new.) You have to be present, so lead by example. Remember that feeling that you had when you first started wondering if this will work? Holding yourself accountable to your people will eliminate the feeling of being overwhelmed, creating a better outcome of commitment from them.
6. Inclusion — a Sense of Belonging
Remember most of your folks are trying to walk away from that 9-5 grind. What people are looking for is the praise and recognition that they don't get from work. People want to be part of something bigger than themselves. Show them that you're in this together, building trust, waving pom-poms in agreement, celebrating holidays and birthdays together through special dinners and potlucks or just getting together for no reason at all because you look forward to each other's company creating a FUN family environment where people are winning at every level. Some of the ways I promote inclusion is through awards and recognition, wearing team shirts, special pins or other items that create the sense of belonging and make them never want to leave. This develops trust and loyalty in a family that will be there for a lifetime.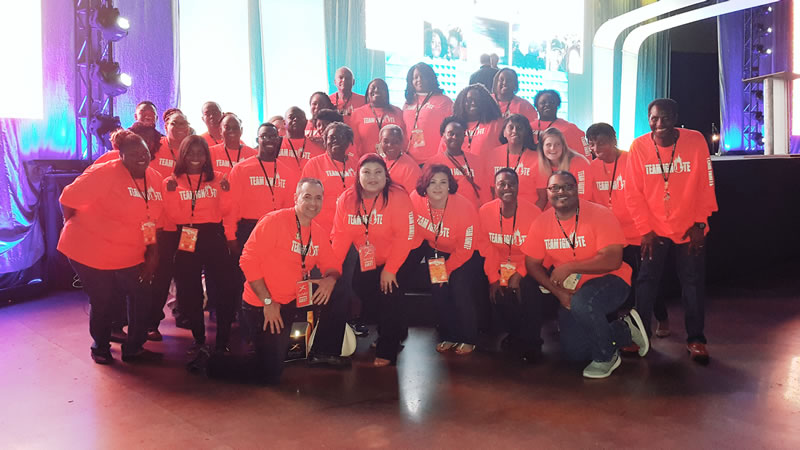 7. Building from Event to Event
Daily and weekly goals build monthly goals, then quarterly (90 day blitz) and constantly work towards a yearly 'big event'. Build up events and be the best inviters. Remember to constantly lead your people to something bigger than you. It's validation of what you have been trying to convey to your prospect all along! Be the best duplicator and emulator. These events build on themselves; one minute you have just a few people with you then in a few short months to a year from now you're going to events with 100-plus people in attendance. This all serves to motivate them to believe in you and see the proof. This is why you can't possibly build your business in one month and say it doesn't work. You have to give it a good 2-4 years of diligent effort. If you are willing to give the job you work 10 or more years and retire with them with a small pension, then taking four years to build a seven-figure income is nothing. If you will be transparent – giving 100% effort with zero expectation – with a servant's heart, then negativity will not affect you, because if you concentrate on the process and not the results, your business will grow beyond measure.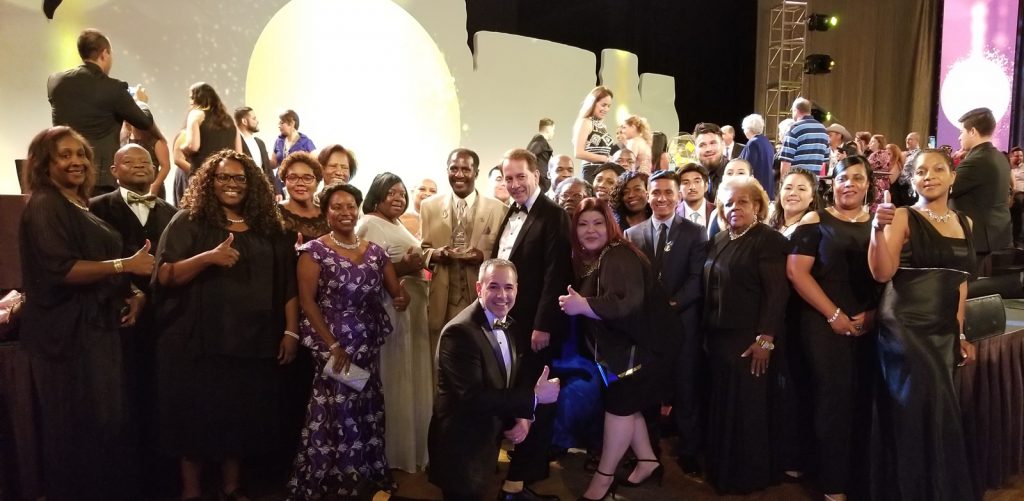 Set high goals. Strive to be great. Always strive for pure perfection even though we won't achieve it, we will come close. Your team wants to be excellent. Your people will do what you do. You sit, they sit. You run, they run. Nobody wants to be left behind. You will end up building a team who will be with you forever because you are building a family. Wherever you go, because of the trust and loyalty you build, they will be your biggest fans and they will follow. People are skeptical; they're looking for you to fail. Show them by seeing your business through to the end and helping folks do the same. It starts and ends with YOU!
If you found value in this topic, please like, comment, and share. It helps me provide the best subject matter to assist you with your needs. Thanks!!