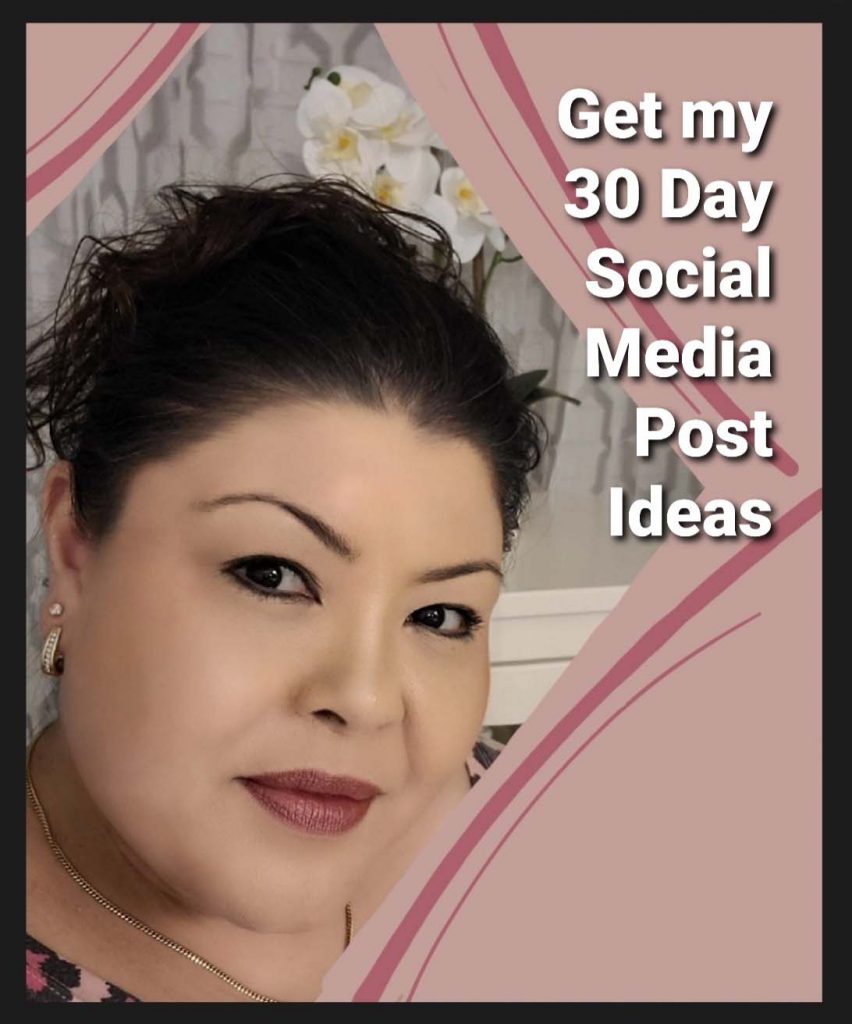 Are you having trouble finding something to say on your social media accounts?
Do you tend to post the same thing over and over again, making your profile boring? Or, are you posting so many random things that it looks like a mess?
If you've been following my articles on social media, then you're probably using your profile to support your business or create a story about who you are. Building your brand means that you have consistency in your message so that you become known for and an authority on your passion. However, to attract people and build interest in your brand you cannot just simply repeat the same pictures, same style, and same quotes.
So how do you "mix it up" while being true to your message?
It can be very challenging to find fresh, new, and current content when posting on social media. But keep in mind that in order to grab someone's attention and to keep them engaged, the quality of the content matters. It's like watching a cliffhanger movie. You need to keep people wanting more and wondering what you're going to do next. It has to have continuity in your story line to keep people on the path.
Here are some content and branding examples to help expand your message and keep you focused:
Videos – one of the highest traffic generators – these are previously recorded and uploaded, like YouTube, Stories, IGTV, TikTok, Reels
Live videos – doing in real time, notifies your audience immediately and generates urgency
Showcase your customers and business partners – builds trust in what you do
Articles and blog posts – entice people to cross media and connect with you on your website or other social media
Influencer content – share content from an authority you follow that fits well with your brand
Carousels, gifs, and animation – take advantage of people looking at your content for a longer period of time
Product and service photos – showcase your product WITHOUT selling, especially a 'sneak peak' or upcoming product launch
Polls and surveys – promote two-way engagement. Everybody loves being asked their opinion
Press releases or mentions in the media – is like a third party verification that also builds trust
Your biggest win or biggest mistake in your industry – shows that you have experience
Things people don't know about you – generates curiosity so that people want to get to know you
Repost your best post from last year – view your insight tools to find a post that had a great response. If it generated results before, it will do it again and attract more people
Screenshot a quote written on a sticky note, whiteboard or text conversation – shows that everything isn't rehearsed, planned, or generated by someone else. Some of your best messages are things that inspired you.
As a free gift, I've provided 30 days of social media post ideas. Make sure you print and save these ideas to refer to. Use it as a checklist to ensure that you are spreading out your topics, but not straying off course. Keep in mind, this is just a general list to give you some ideas. There are more that you can add to these; but, this will give you a list to start with.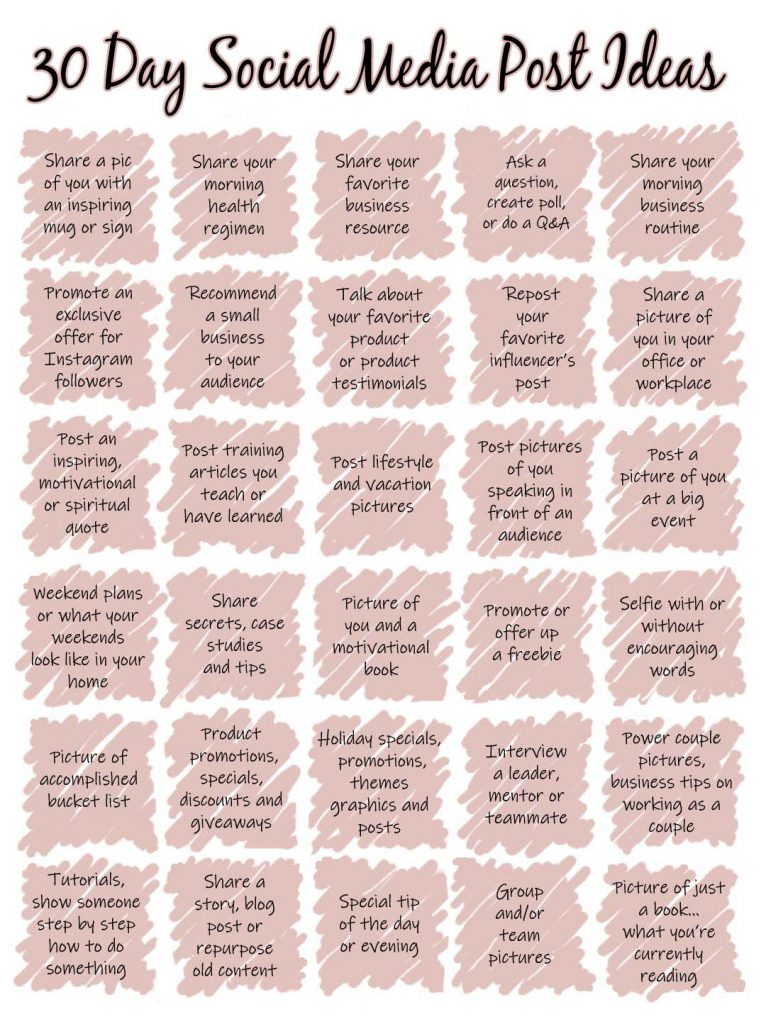 If you found value in this topic, please like, comment, and share. It helps me provide the best subject matter to assist you with your needs. Also, head over to my
Contact
page and fill out the form. I would love to connect with you and keep you up to date on my current training and content to help you grow your business or help you start a business of your own. Thanks!!