1. You have yet to set up your hours of operation
Employers get productivity from their employees by expecting them to be at work during certain hours. Being your own boss means that you get to create your own ours, but also you are your own "boss" and you should expect productive hours, even from yourself. Not only do you need to set hours so that you can focus on your business, you need to stick to them. Progress is made through consistency.
2. You have NO direction to the work at hand
Now that you have a schedule, you need to know what you're going to do to be productive during that time. You need to have laid out your goals, which in turn tell you what activities and how much of those activities you need to be focused on day to day.
3. You don't create routines around your schedule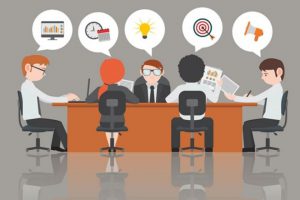 When you have personal tasks or chores that have to be done, they usually can wait until outside of business hours. Examples would be household chores like washing dishes or taking out the trash. Little things that take just a few minutes can really eat away at your day when compounded over time, not to mention the cost of getting your mind back into your business activity. That doesn't mean you don't pick up the kids from school, but you should expect that, plan for it, and build that into your business schedule.
4. You don't set ground rules with your time
So, you have your hours of operation, you have a schedule of what activities you do and when, and you've accounted for necessary things that break away from your work focus and those things you can put off until you're done with your day. Now you need to establish how long you will do the activities, when you will do them and what you're not going to do while doing an activity. Also, you need to set these ground rules with your family. Just because you're home your family can tend to think that you're always available. You need to have a talk with the kids, your spouse, and whoever else lives with you that this is very important to the whole family and while they may need to sacrifice some of "Mommy/Daddy's" always available status, there will be rewards for the whole family at the end. Likewise, you need to have ground rules for your business so that it does not overtake your family time, either. Make sure you set the hours of operation and stick to them.
5. You spend too much time on the phone with partners and not enough time on income producing activities
Discussing what you're going to do and doing nothing, talking to your business partners instead of prospects, makes it feel like you're doing business… until you look at your goals for the day and realize you haven't even made a dent in them. In most network marketing businesses you get paid to do two things, getting a customer to purchase your product or service and enrolling a new business partner. Those who are already your business partners get paid to do that same two things, so if you are spending your activity time talking to them, neither of you are doing the activities that produce one of those two outcomes. Speak to partners during down time and set a time expectation when they can speak with you or when you will return their call.
6. You don't keep an activity log
You need to keep track of your progress, good or bad, gains and losses; because how will you know what it takes to get the results you want if you can't look back and see what you did to get those results. A "week-at-a-glance" appointment book will help you stay organized, schedule appointments and provides you a history of what you did in your business, which is invaluable in helping you set new goals.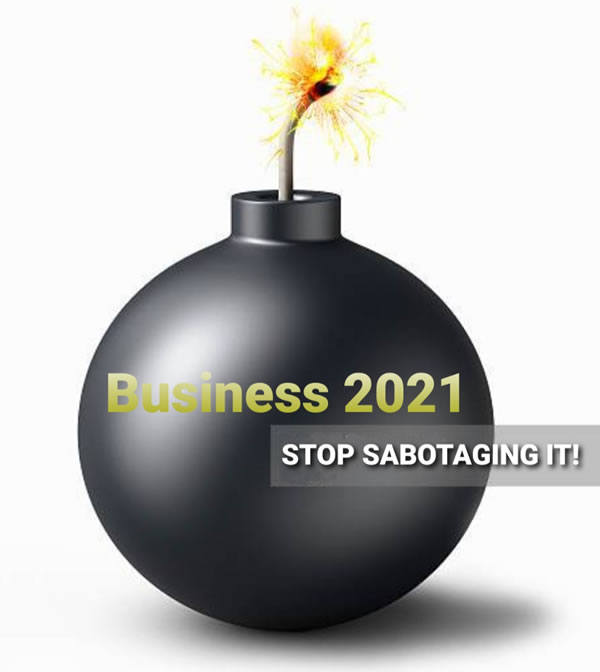 7. You don't have a dedicated office space
Although it's great to have a dedicated office in your home, it's not required. You can create a designated area like the kitchen counter or table, as long as it is workable for you. That means that no matter your work area, be prepared, know what you need to function and keep it organized and ready.
8. You don't separate business from personal time
It's easy to wander away from the task at hand, especially these days when many of us are doing business on social media. Scrolling, shopping, and chatting are easy distractions. When your activity time dictates that you post or respond on Facebook, Instagram, etc. you need to resist the urge to start clicking around or the clock will fly by and you won't accomplish what you needed to do that day.
9. You don't stay plugged in
You may be concentrating on digging in and be consistent with your activity, hard at work building your empire by prospecting and exposing people to your business, eliminating the outside noise and ignoring those non-stop call from your team until the time you designate; but, business and companies are always changing. To be the expert leader you need to stay on top of your company's policies, compensation, product offerings, sales, etc. So don't ignore the company calls and emails – stay in the know. One other critical area is to stay plugged in to personal development. If you're not growing personally, how can you grow your business? Check out my post The Power of Daily Affirmations to see how I incorporate time for personal development into my day.
10. You don't have an accountability partner
This person can be a business partner or team lead or even someone who is 'crossline' to you (a person who is in your business and not on your team, but another member of your team lead's group). You want to find someone with similar goals and has the same knowledge of the activities needed to produce your desired results, or at least knows what you're talking about when you communicate with them. It's a two-way street; you hold each other accountable and be honest with each other. Knowing that you are going to tell someone else that you did or didn't follow through with your commitments can be a great motivator to getting it done. Too often we give ourselves a pass, but when we know someone is watching we're more likely to make sure we check that item off the list. Keep it positive, you want to encourage each other.
My hope is that you can use this list as a mirror to see what you're doing right and what you can improve upon so that you can come up with a game plan that makes your business progress steadily and makes our life easier. The hardest part is not knowing. Take these items and write them in your planner and you'll see how the structure of your day comes together to work FOR YOU. To your success…
If you found value in this topic, please like, comment, and share. It helps me provide the best subject matter to assist you with your needs. Also, head over to my
Contact
page and fill out the form. I would love to connect with you and keep you up to date on my current training and content to help you grow your business or help you start a business of your own. Thanks!!